Conference Schedule: Friday, May 13, 2022
KEYNOTE PRESENTATION – Re-Starting The Conversation
Ramona Wink
Intended Audience: Private Sector / Public Sector
MORE INFO
In a time when divisions among people are heightened, in an age where extremes seem to be the norm, in a world that was turned upside down by a deadly virus and is just now trying to figure out what a new normal might look like, having healthy conversations seems to be as improbable as winning the lottery.
And yet, learning how to have real, authentic, respectful conversations is a key component that will reduce such things as anxiety, depression, and anger and increase such things as motivation, teamwork, and satisfaction.
As a licensed mental health counselor, Ramona Wink, LMHC, knows from her clients that people are yearning to have healthy conversations- with their co-workers, with their families, with their friends and acquaintances. But sadly, most people report that they don't feel equipped to do so.
In this seminar, Ramona will share her three-part recipe for Re-Starting the Conversation. Attendees will be inspired by the stories that Ramona shares from the stage of people who have overcome obstacles that once prevented them from having much needed conversations. In a safe environment, audience members will practice engaging in conversation by utilizing the five-step recipe.
If you're looking to take your corporate culture to the next level by adding "authentic" as a descriptor, this seminar is for you!
Intended Audience: Private Sector / Public Sector
---
Therapist & Motivational Speaker
515 Therapy and Consulting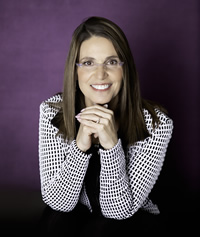 Ramona Wink, LMHC, is a licensed mental health therapist and motivational public speaker with 515 Therapy and Consulting in West Des Moines. In her role as a therapist, Ramona sees a full caseload of adults and couples. She dedicates herself to helping her clients find solutions to live their best, authentic lives by focusing on their mental well-being. Before becoming a therapist, Ramona was a pastor so she also enjoys working with clients who want to incorporate their faith into their healing journey. Recently, Ramona was appointed by Governor Reynolds to serve on the Iowa Board of Behavioral Sciences.
Ramona is passionate about her public speaking for one simple reason: There is an extreme shortage of mental health therapy providers in Iowa. When Ramona gets in front of an audience of any size, she has the opportunity to impact a larger number of people. In every presentation, Ramona shares the time-tested techniques that she utilizes with her therapy clients, along with the lessons that she is learning from her clients. Audience members consistently report that they are inspired by the client stories that Ramona shares from the stage, as well as Ramona's captivating and engaging personality.
If promoting mental wellness in the workplace is a top priority, this session is a top pick.
How To Build An Organizational Environment That Recognizes Unconscious Bias And IRCA Discrimination
Leyla McMullen and Ted McKnight
Intended Audience: Private Sector / Public Sector
MORE INFO
It is easy to identify egregious bias and obviously illegal discrimination; but what about more nuanced conduct that stumps business growth or leads to legal liability?
Could for example, asking for two forms of ID land you in legal trouble? Are we stifling the organization's potential through our onboarding practices? Legal and compliance industry leaders attorney Leyla McMullen and former Kansas City Chiefs running back and current VP Of Employee Benefits Ted McKnight will discuss facets of diversity and inclusion that may be different from our every-day knowledge and perception.
They will discuss how to recognize and handle unconscious bias and discrimination in the workplace from a legal and business growth point of view. During this presentation we will discuss diversity dimensions, define, and recognize unconscious bias, and discuss and acknowledge privilege and identifying and counteracting unconscious bias. In addition, this training will cover how workplace policies related to addressing implicit bias need to synergize with federal policy, such as the Immigration Reform and Control Act (IRCA) and use the NFL example to demonstrate how businesses can make progress.
Learning objectives:
Attendees will explore the importance of developing a diverse team and be able to articulate the need in their workplace
Attendees will develop tools and checklists to check their organization's implicit bias
Attendees will understand the impacts of diversity and inclusion on business growth and development
Attendees will learn how to make diversity and inclusion part of your corporate culture
Intended Audience: Private Sector / Public Sector
---
Corporate Immigration Attorney
Mdivani Corporate Immigration Law Firm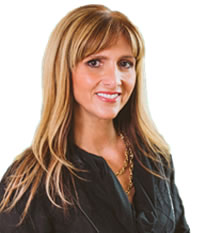 Award-winning business immigration attorney Leyla McMullen is a graduate of Kansas University School of Law and Cornell University's Diversity & Inclusion program. She is an expert in I-9 compliance and visas for international personnel, as well as IRCA non-discrimination policies.
---
Vice President, Employee Benefits
CBIZ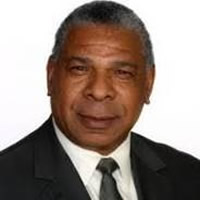 Our celebrity guest, former NFL running back, "Touchdown Teddy" Ted McKnight, whose rushing record held for 30 years,  brings over 25 years of employee benefits experience to our audience.  McKnight serves on Diversity task forces for CBIZ and the Barstow School.  He is a founding member of the Kansas City Chiefs Ambassadors.  He is a graduate of University of Minnesota – Duluth and Cornell University's Diversity and Inclusion program.
Labor And Employment Law Updates and Best Practices – Avoiding Workplace Legal Issues
Adam Doerr
Intended Audience: Private Sector / Public Sector
MORE INFO
This presentation will focus on the latest developments in labor and employment law, how they apply to and impact your workplace, and strategies for avoiding and mitigating legal risks.
Learning Objectives:
Understand recent developments in employment law, and how they impact your workforce
Develop strategies for investigating allegations of workplace misconduct
Identify and evaluate issues, situations and conduct relating to unlawful discrimination, harassment and/or retaliation
Develop a better understanding of labor laws, the reasons employees seek to unionize, and why it matters.
Intended Audience: Private Sector / Public Sector
---
Senior Associate
Husch Blackwell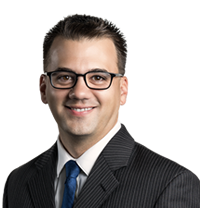 Adam Doerr works with a variety of employers, advising and defending management with respect to employment law obligations and best practices, as well as traditional labor law matters, including union relations, contract negotiations and administration, unfair labor practice charges, grievance investigations and arbitrations. Although an experienced litigator, Adam prefers to emphasize preventative measures and issue avoidance, to help employers avoid the distractions, disruptions, and costs that litigation and other workplace disputes bring.
Handbooks, Remote Work And The Changing Office Landscape
Emily Cantwell
Intended Audience: Private Sector / Public Sector
MORE INFO
This presentation will provide an update on Employer Handbooks, including suggested best practices for updates which might be needed to bring the handbook into the 21st century.  The presentation will also focus on suggested best practices for continued remote work policies, as well as an update on Missouri case law and legislation updates as applicable to employment laws and regulations within the state.
---
Partner
Lathrop GPM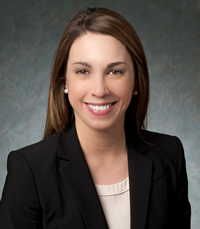 Emily Cantwell is a litigation attorney whose practice focuses on business litigation, specifically in the areas of commercial, banking and real estate litigation, loan enforcement, employment, title disputes, and mechanic's liens.
Business Litigation. In her representation of businesses, Emily handles all aspects of civil, commercial and real estate litigation matters. This includes all aspects of the case, from inception, to fact gathering, to completion. Her representation of her clients is founded on the ideas of superior service and the best possible results.
Financial Institutions. Emily represents financial institutions, protecting and enforcing their rights through litigation of breach of contract actions, asset protection and other matters involving real estate and loan collateral.
Receiverships. Emily has handled multiple receiverships for her clients, ranging from small commercial properties to expansive multiunit buildings. Serving as counsel for both lending institutions and the receivers, Emily is well versed in the requirements and issues surrounding this unique remedy available to her clients.
Labor & Employment Law. Through her practice, Emily assists entities in navigating the employment law process, from the administrative level up to and including litigation. She serves as counsel in the defense of discrimination, harassment, retaliation, wage and hour and other employment lawsuits, mediations and arbitrations. Additionally, she advises employers on daily human resources matters, including labor relations, non-compete issues and helps to conductinvestigations of employee complaints. Prior to her joining the firm, Emily served as a congressional intern in the U.S. House of Representatives, as a communications intern for a non-profit organization, and as both a teaching assistant and faculty fellow at Saint Louis University and its School of Law, respectively.
Presentations
Panelist, "A Path Forward," Most Influential Business Women Awards, August 13, 2021
Panelist, "Talk to the Experts," Clayton Chamber of Commerce, March 23, 2021
Client Alerts And Blog Posts
States Increasingly Considering COVID-19 Liability Protections March 4, 2021
Key Illinois Employment Updates July 15, 2020
In The News
Emily Cantwell Honored as a St. Louis Business Journal Most Influential Business Woman August 9, 2019
Three Lathrop Gage Attorneys Recognized by Missouri Lawyers Weekly October 31, 2017
News Releases
Emily Cantwell Named to 40 Gators Under 40 April 6, 2021
Missouri & Kansas Super Lawyers Recognizes 34 Lathrop GPM Attorneys November 16, 2020
Lathrop GPM Partner Emily Cantwell Named Among Best Attorneys in St. Louis August 3, 2020
Lathrop Gage Advances Six Attorneys to Partnership January 1, 2019
Three Lathrop Gage Attorneys Recognized by Missouri Lawyers Weekly September 12, 2017
Emily Kiser Joins Lathrop Gage as an Associate March 26, 2012
Professional Affiliations
The Missouri Bar
Illinois State Bar Association
Community Involvement
Women's Foundation of Greater St. Louis, Board of Directors, 2020 – present; Women in the Workplace: Employment Scorecard Initiative Committee
Clayton Chamber of Commerce, Board of Directors; President, 2018
Greater Missouri Leadership Challenge, 2015 Class, Board of Directors
Honors
University of Florida, 40 Gators Under 40, 2021
St. Louis Small Business Monthly, Best Attorneys, 2020, 2021
St. Louis Business Journal, Most Influential Business Women, 2019
Missouri Lawyers Weekly's 2017 Up & Coming class
Selected for Missouri/Kansas Super Lawyers "Rising Stars," 2014-2017
Saint Louis University Law Journal
National Trial Advocacy Competition Team
Leadership Clayton, 2011-2012 Class
Supervisor Reasonable Suspicion Recognition Training*
John Throckmorton
*This is a Certification Session. Supplemental Registration Fee required.
Intended Audience: Private Sector / Public Sector
MORE INFO
More Information Coming Soon!
---
Senior Trainer Consultant
Tomo Drug Testing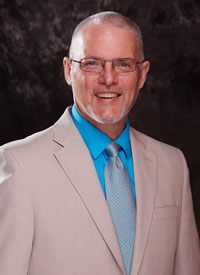 John has been with Tomo since December 2000, serving as a collection technician, field manager, breath alcohol and drug collection trainer, operations manager and account executive.  Often referred to as "JT", John has assisted businesses with the development and implementation of substance misuse testing programs as well as program reviews for compliance with State and Federal regulations. As a Senior Training Consultant, John annually conducts over 100 educational training seminars and webinars. John is a graduate of Baptist Bible College where he met Carol, his wife of 43 years. They have two grown children and three grandchildren. John has been involved in public speaking for over 45 years.
How Do You Really Offer The Right Benefits For Less Money
Kent Friend,
Intended Audience: Private Sector / Public Sector
MORE INFO
This session will educate you on the options available to you on how to save money and still offer a great insurance benefits platform.
Learning objectives:
Understand what medical insurance platform is the right platform for your company
How to figure out the right plan design
How to steer users to the best low cost providers
How to get better cost outcomes by implementing a wellness program
---
National Benefit Consultant
Bukaty Companies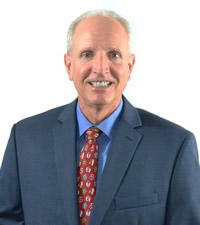 Kent joined Bukaty Companies with 30 years of experience building, running and consulting for companies ranging from small to Fortune 500.
He understands what it takes to design an employee benefits program that is attractive to both employers and employees. With all his talents in the finance and operations world, Kent works diligently to provide solutions across the nation the many services Bukaty Companies can assist companies and executives with — Group Health Insurance, Commercial P&C, HIPAA compliance, COBRA administration and payroll, to mention a few.
By keeping the client's needs as the driver, Kent implements a strategy that allows his clients to stay focused on what they do best.  His new clients have been averaging over a $1,600 per year savings per employee… and they now have better benefits.
Kent is a seasoned public speaker on multiple topics and is known a ones of the nation's leading expert on Wellness programs, Contributions Strategies, Strategic Plan Design, Direct Contracting and Cost Containment programs. No one brings more passion to their clients than he does.  Kent and his team deliver a world class benefit / insurance experience -so his clients can stay focused on running their company.
Kent graduated from the University of Missouri – Columbia, with a combined degree in Marketing/ Management/ Public Relations.
Licensed in Life & Health / Commercial Property & Casualty 
Verticals
All companies over 10 employees – Associations, Auto, Banks, Churches, Construction, Distribution, Food Industry, Gaming and Hospitality, Manufacturing, Marine, Medical providers, Public, Schools, Utilities, 501-c3's
Reduce Turnover by Choosing The Best! How To Effectively Use Employee Testing And Selection
Daryl Smith
Intended Audience: Private Sector / Public Sector
MORE INFO
Throughout any hiring process, employers necessarily aim to gather as much relevant information on their candidates as possible. The problem is that traditional methods of getting to know candidates — resumes and interviews — often don't yield the best insight.
In contrast, properly developed and well-validated tests are a reliable and objective means of gathering job-related information on candidates. Pre-employment tests introduce an element of objectivity into the hiring process by providing concrete results that can be standardized across all applicants. Employers can then use these data to make better informed, more defensible hiring decisions.
Why is careful selection important?
Explain what is meant by reliability and validity.
Explain how you would go about validating a test.
Give examples of legal considerations in testing.
Eight (8) tests you could use for employee selection, and how you would use them.
Intended Audience: Private Sector
---
Assistant Professor
University of Missouri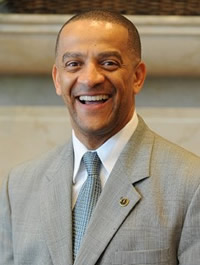 A recognized executive with 30 years of experience, Daryl Smith has the unique ability to apply progressive organizational and talent management strategies that consistently create value. He has a consistent track record of success in several industries, including manufacturing, sales and distribution, telecommunications and financial services. His early career included fiscal and operational assignments. He attributes these early experiences to helping shape his broad and comprehensive view of organizations.
With a reputation for creating award-winning workplaces. He is skilled in leading and facilitating cost-saving strategies including lean manufacturing, Six Sigma, systems thinking and TQM; and in improving employee engagement.
His past career assignments include: SVP Global Human Resources at ESPN / ABC Media Networks, VP Human Resources & Training at ARAMARK/Galls and VP Human Resources & Training at Cox Communications.
Today, Daryl is an award-winning teaching professor at the Trulaske College of Business at the University of Missouri. His areas of teaching include various courses in HR/OB. Daryl has received campus and national teaching awards, as well as awards for advising and service.
He has effectively served on over fifty (50) boards, including industry associations and non-profits. He is passionate about causes relative to education, youth, diversity, people with disabilities and families in crisis.
Daryl holds a Bachelor's of Science in Business Administration from the University of Missouri in Columbia MO and a Master's in Business Administration from Washington University in St. Louis MO. He has completed executive education programs at Cornell University in Ithaca NY and Stanford University in Palo Alto CA.
The Clear Advantage, Why Clarity Is A Leader's #1 Asset
Crystal Neubauer
Intended Audience: Private Sector / Public Sector
MORE INFO
The absence of clarity in the workplace results in confusion, conflict, unnecessary mistakes and rework, and high turnover. On the contrary, organizations that prioritize clarity see increases in engagement, commitment, productivity, and morale. This presentation teaches corporate leaderships how to create clarity for their teams and organization in practical ways.
Learning Objectives:
The importance of leading with clarity
Common obstacles of clarity, such as complexity and ambiguity, and how to overcome them
"Clear" action steps for how to create clarity that can be implemented right away
How to make leading with clarity part of your corporate culture.
Intended Audience: Private Sector
---
Speaker, Leadership, Coach, Author
Crystal Neubauer Speaks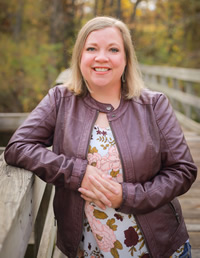 Crystal is fiercely passionate about helping individuals, teams, and organizations get "unstuck" so they can fulfill their potential. She brings more than 20 years of training and speaking experience. In addition, she has 15 years of leadership experience which includes the oversight of training departments, event planning teams, and non-profit volunteers. Her experience in the corporate world involves the development and implementation of successful leadership development programs from the ground up.
She released her first book, "Unstuck: Overcoming the Thresholds that Limit Us" in December of 2020. She is currently writing a leadership book with an anticipated release date in mid-2022.
Crystal is a sought-after speaker for corporate conferences, association conferences, retreats, training workshops, and leadership events and has been a featured speaker on webinars, podcasts, and virtual events.
Her many years of leadership experience in financial services, ministry, and education provide her with a wealth of experiences, insight, and knowledge. In addition to holding a bachelor's degree in theology, Crystal is also a Registered Corporate Coach (RCC™) and a Certified Professional in Training and Development (CPTD).