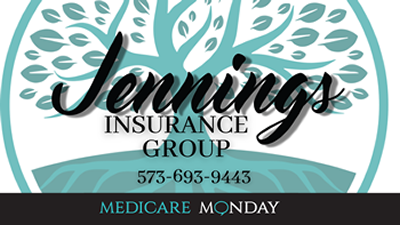 We want you to have the best possible coverage and the knowledge to use it!
Jennings Insurance Group has been making retirement feel secure at the Lake of the Ozarks for over a decade, specializing in retirement solutions, group Retirement solutions, and health insurance. We pride ourselves on helping establish employer retirement plans, ensuring they have the best knowledge to optimize their retirement contributions. Including 401ks, Roth accounts, and tax free retirement solutions. Let us show you the difference personal attention makes when it comes to retirement. We help our clients to take full advantage of their options.
 Jennings is your one-stop retirement shop. We offer Medicare consultations, affordable comprehensive wills & trusts to make estate planning easy, social security planning and much more!