Burke Anglin
Director of Financial Solutions
Jennings Insurance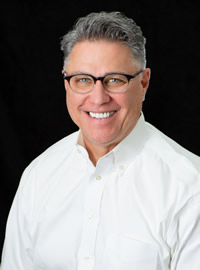 Burke is dedicated to bringing financial comfort and independence to the clients that he works with and serves every day. Working with his clients has become the most rewarding part of his career.
Burke started in the financial services industry in Sacramento, California in 1988 with Northwestern Mutual. He moved into a field leadership position while in Sacramento in 1994. Over the next 20 years, Burke served in various leadership positions in the financial services industry with major multi-billion-dollar companies.
He has held various certifications, including general securities representative, general securities principal, Registered Representative and Investment Advisor Representative, and he is currently a licensed insurance professional.
Burke has been married to Karen for 44 years. They have five daughters and 23 grandchildren. They love living in the country and entertaining all the moving parts of a very busy family.
Emily Cantwell
Partner
Lathrop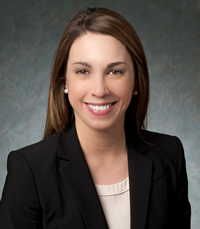 Emily Cantwell is a litigation attorney whose practice focuses on business litigation, specifically in the areas of commercial, banking and real estate litigation, loan enforcement, employment, title disputes, and mechanic's liens.
Business Litigation. In her representation of businesses, Emily handles all aspects of civil, commercial and real estate litigation matters. This includes all aspects of the case, from inception, to fact gathering, to completion. Her representation of her clients is founded on the ideas of superior service and the best possible results.
Financial Institutions. Emily represents financial institutions, protecting and enforcing their rights through litigation of breach of contract actions, asset protection and other matters involving real estate and loan collateral.
Receiverships. Emily has handled multiple receiverships for her clients, ranging from small commercial properties to expansive multiunit buildings. Serving as counsel for both lending institutions and the receivers, Emily is well versed in the requirements and issues surrounding this unique remedy available to her clients.
Labor & Employment Law. Through her practice, Emily assists entities in navigating the employment law process, from the administrative level up to and including litigation. She serves as counsel in the defense of discrimination, harassment, retaliation, wage and hour and other employment lawsuits, mediations and arbitrations. Additionally, she advises employers on daily human resources matters, including labor relations, non-compete issues and helps to conductinvestigations of employee complaints. Prior to her joining the firm, Emily served as a congressional intern in the U.S. House of Representatives, as a communications intern for a non-profit organization, and as both a teaching assistant and faculty fellow at Saint Louis University and its School of Law, respectively.
Presentations
Panelist, "A Path Forward," Most Influential Business Women Awards, August 13, 2021
Panelist, "Talk to the Experts," Clayton Chamber of Commerce, March 23, 2021
Client Alerts And Blog Posts
States Increasingly Considering COVID-19 Liability Protections March 4, 2021
Key Illinois Employment Updates July 15, 2020
In The News
Emily Cantwell Honored as a St. Louis Business Journal Most Influential Business Woman August 9, 2019
Three Lathrop Gage Attorneys Recognized by Missouri Lawyers Weekly October 31, 2017
News Releases
Emily Cantwell Named to 40 Gators Under 40 April 6, 2021
Missouri & Kansas Super Lawyers Recognizes 34 Lathrop GPM Attorneys November 16, 2020
Lathrop GPM Partner Emily Cantwell Named Among Best Attorneys in St. Louis August 3, 2020
Lathrop Gage Advances Six Attorneys to Partnership January 1, 2019
Three Lathrop Gage Attorneys Recognized by Missouri Lawyers Weekly September 12, 2017
Emily Kiser Joins Lathrop Gage as an Associate March 26, 2012
Professional Affiliations
The Missouri Bar
Illinois State Bar Association
Community Involvement
Women's Foundation of Greater St. Louis, Board of Directors, 2020 – present; Women in the Workplace: Employment Scorecard Initiative Committee
Clayton Chamber of Commerce, Board of Directors; President, 2018
Greater Missouri Leadership Challenge, 2015 Class, Board of Directors
Honors
University of Florida, 40 Gators Under 40, 2021
St. Louis Small Business Monthly, Best Attorneys, 2020, 2021
St. Louis Business Journal, Most Influential Business Women, 2019
Missouri Lawyers Weekly's 2017 Up & Coming class
Selected for Missouri/Kansas Super Lawyers "Rising Stars," 2014-2017
Saint Louis University Law Journal
National Trial Advocacy Competition Team
Leadership Clayton, 2011-2012 Class
Thomas R. Chibnall
Associate
Ogletree Deakins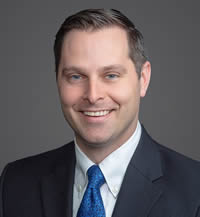 Thomas R. Chibnall is an associate in the St. Louis, Missouri, office of Ogletree Deakins. He represents and counsels clients of all sizes in a variety of employment related matters before both state and federal courts, as well as administrative agencies, including the Missouri Department of Labor, the Equal Employment Opportunity Commission (EEOC), the Missouri Commission on Human Rights (MCHR), the Occupational Safety and Health Agency (OSHA), and the National Labor Relations Board (NLRB). Tom is experienced in the phases of discovery, trial preparation, and negotiation of settlements. Tom handles matters involving discrimination, retaliation, whistleblowing, and many other employment-related matters.
Tom represents clients in a variety of employment litigation matters, including claims arising under Title VII, disability claims under Title III, and claims arising under state law employment statutes. Tom is an experienced litigator, having conducted several jury and bench trials in federal and state courts. Tom also specializes workplace safety law, as he represents and assists clients in investigations, complains, and appeals addressing environmental and work safety conditions under federal and state Occupational Safety and Health Acts and regulations as well as under the Mine Safety and Health Act. Also experienced in traditional labor matters, Tom has represented clients in labor arbitrations, union organizing campaigns, and has provided union avoidance and traditional labor relations training for clients.
Prior to joining Ogletree Deakins, Tom was an associate at a national labor and employment firm. During law school, Tom clerked for a Fortune 500 manufacturing company in St. Louis, participating in the Mergers and Acquisitions department, as well as the company's real estate, environmental and immigration departments. He also served as a judicial extern to the Hon. Gary M. Gaertner, Jr. of the Missouri Court of Appeals, Eastern District, and as an intern in the Office of the General Counsel of Saint Louis University.
Mike Chittum
Apprenticeship Coordinator
Office of Apprenticeship & Work Based Learning (OAWBL)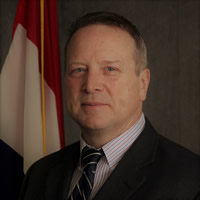 Mike works with a team of dedicated project managers who assist in the development and management of the State of Missouri's apprenticeships and other training programs designed to strengthen the economic footprint of Missouri's businesses and citizens. This currently includes Missouri Apprenticeship Ready (MAR), Apprenticeship State Expansion (ASE) and Missouri Industry Recognized Credentials (MIRC) programs. In addition to this Mike has also helped to promote & develop the Incumbent Worker Training (IWT) program which offers assistance to our employer citizens to "skill up" their staff to become more competitive and avoid layoffs.
Formerly, Mike worked as an Industry Training Specialist with Missouri One Start. In this position he specialized in offering & managing grants to companies to develop training curriculum. Also known as the "Customized Training Program" it offered an opportunity for Missouri companies to work in collaboration with community colleges and other outside vendors to develop programs that meet their current training needs. He is a former business representative for the Central Missouri Region and prior to this worked as a frontline staff member with the Springfield Job Center.
Mike is a graduate of Evangel University in Springfield, MO and also holds graduate degrees from the University of Missouri, Columbia and William Woods University. He is a board member of the Missouri Association of Workforce Development, a Certified Workforce Development Professional (CWDP) and a Certified Toastmaster specializing in public speaking. Mike has lived in Jefferson City for the last seventeen years and enjoys volunteer work, cooking, the outdoors and his beloved Jefferson City community.
Sarah Davidson, PHR, SHRM-CP
Director of Human Resources
Roeslein & Associates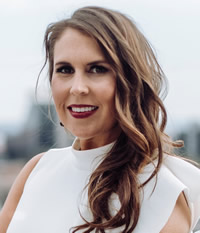 Sarah Davidson is the Director of Human Resources at Roeslein & Associates, an international engineering, manufacturing, and construction firm with 11 entities and over 1,100 employees, since joining them in 2013 they have quintupled in size and have no plans to slow down.  Based on her contributions at Roeslein, Sarah was the winner of the 2020 Human Resources Award by the St. Louis Business Journal.
Additionally, Sarah owns a small human resources consulting company, Strategic HR, LLC. Prior to Roeslein, Sarah served in HR and Safety leadership positions with manufacturing, logistics, and environmental companies in Springfield and St. Louis, MO.  She holds her PHR, SHRM-CP, California micro-credential with SHRM, and is currently earning her MBA from Saint Louis University.
Adam Doerr
Senior Associate
Husch Blackwell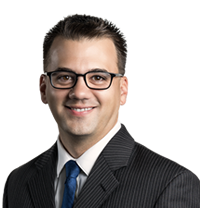 Adam Doerr works with a variety of employers, advising and defending management with respect to employment law obligations and best practices, as well as traditional labor law matters, including union relations, contract negotiations and administration, unfair labor practice charges, grievance investigations and arbitrations. Although an experienced litigator, Adam prefers to emphasize preventative measures and issue avoidance, to help employers avoid the distractions, disruptions, and costs that litigation and other workplace disputes bring.
Rex P. Fennessey
Attorney
McMahon Berger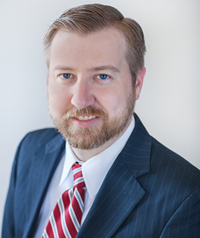 Rex P. Fennessey represents the interests of employers in all areas of labor and employment law. Prior to joining McMahon Berger, Mr. Fennessey served for six years as an Assistant Attorney General for the State of Missouri, where he defended the interests of the State, its agencies, and its elected and appointed officials in civil rights, employment discrimination, education law, and professional licensing matters.
His current practice includes all facets of employment law, including employment discrimination cases under Title VII, the Age Discrimination in Employment Act, the Americans with Disabilities Act, the Family Medical Leave Act, and the Missouri and Illinois Human Rights Acts. Mr. Fennessey also routinely represents both public and private employers in cases brought under the Fair Labor Standards Act, and state wage and hour laws; such as the Missouri Minimum Wage Law, the Illinois Minimum Wage Law, and Illinois Wage Payment and Collection Act. Mr. Fennessey is recognized in the field of wage and hour litigation and has extensive experience representing employers in complex class action lawsuits.
Mr. Fennessey litigates before administrative agencies, Missouri and Illinois circuit courts, the Missouri Court of Appeals for the Eastern and Western District, the Missouri Supreme Court, both United States District Courts in Missouri, the U.S. District Courts for the Northern and Southern Districts of Illinois, the U.S. District Court for the Southern Division of Texas, and the United States Court of Appeals for the Eighth Circuit. Mr. Fennessey further represents employers in U.S. Department of Labor investigations and audits, and represents management before the National Labor Relations Board in representation matters and unfair labor practice charges.
Mr. Fennessey is a sought-after speaker for companies and organizations on a broad range of employment topics. His many presentations include wage-and-hour compliance, how employers can systematically handle complicated ADA, FMLA and Workers' Compensation leave issues, garnishments, and other continually developing federal and state labor laws.
Mr. Fennessey is recognized for his experience guiding new and existing non-profit organizations on a broad range of issues, and regularly assists these clients in obtaining 501(c) exemption recognition before the Internal Revenue Service.
Education and Certification:
B.A., History, University of Missouri, 2003 (cum laude)
J.D., University of Missouri, 2006
University of Missouri Alternative Dispute Resolution
Certificate Professional Activities:
Member, the Missouri Bar
Member, Bar Association of Metropolitan St. Louis
Member, Human Resource Management Association of Greater St. Louis
Missouri Bar Foundation Representative (2016 – Present)
Member, St. Charles County Bar Association
Kent Friend
National Benefit Consultant
Bukaty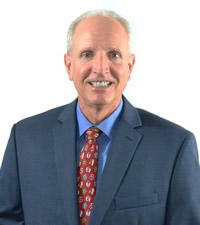 Kent joined Bukaty Companies with 30 years of experience building, running and consulting for companies ranging from small to Fortune 500.
He understands what it takes to design an employee benefits program that is attractive to both employers and employees. With all his talents in the finance and operations world, Kent works diligently to provide solutions across the nation the many services Bukaty Companies can assist companies and executives with — Group Health Insurance, Commercial P&C, HIPAA compliance, COBRA administration and payroll, to mention a few.
By keeping the client's needs as the driver, Kent implements a strategy that allows his clients to stay focused on what they do best.  His new clients have been averaging over a $1,600 per year savings per employee… and they now have better benefits.
Kent is a seasoned public speaker on multiple topics and is known a ones of the nation's leading expert on Wellness programs, Contributions Strategies, Strategic Plan Design, Direct Contracting and Cost Containment programs. No one brings more passion to their clients than he does.  Kent and his team deliver a world class benefit / insurance experience -so his clients can stay focused on running their company.
Kent graduated from the University of Missouri – Columbia, with a combined degree in Marketing/ Management/ Public Relations.
Licensed in Life & Health / Commercial Property & Casualty 
Verticals
All companies over 10 employees – Associations, Auto, Banks, Churches, Construction, Distribution, Food Industry, Gaming and Hospitality, Manufacturing, Marine, Medical providers, Public, Schools, Utilities, 501-c3's
Matthew P. Hamner
Presiding Circuit Judge
26th Circuit in Missouri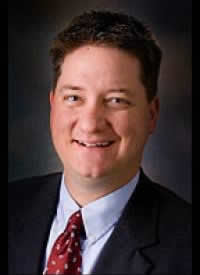 The Honorable Judge Matthew P. Hamner is currently the Presiding Circuit Judge for the 26th Judicial Circuit in Missouri. The 26th Circuit consists of Laclede, Camden, Miller, Morgan and Moniteau counties. Judge Hamner also served as an Associate Circuit Judge in Camden County prior to becoming a Circuit Judge. He received his Bachelor of Arts and his law degree from the University of Missouri-Columbia. Before taking the bench, Judge Hamner served as a law clerk to the Honorable William Ray Price, Jr., the Chief Justice of the Missouri Supreme Court. Judge Hamner also spent twelve years in private practice, working as an associate for a civil litigation firm in Kansas City and as a shareholder in a general practice firm at the Lake of the Ozarks. Judge Hamner is a member of the Missouri Bar, the Kansas Bar, and the 26th Circuit Bar Association. Judge Hamner is married to his wife, Sherrie, and they have two daughters, Izzy and Emmy. Judge Hamner states that neither his wife nor his daughters are impressed by any of the items listed in this bio.
Travis Lewis
Jobs for Veterans State Grant (JVSG) Program Coordinator
Department of Education and Workforce Development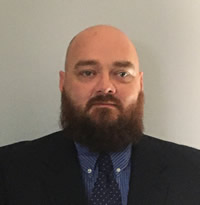 The JVSG Program funds support services to veterans, including special disabled veterans, disabled veterans, economically or educationally disadvantaged veterans, military spouses and transitioning service members. He also is very active in the veteran community and volunteers his time with Veteran Service Organizations such as the Disabled American Veterans and the American Legion.  Travis has experience in business and project management, process improvement, and manufacturing.
Ralph Mason
Motivational Speaker
The Positive Zone Corporation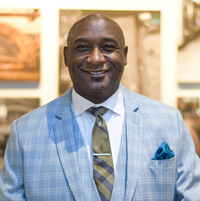 For the last 25 years, Ralph Mason has served as the Lead Presenter and CEO of The Positive Zone Corporation. As a professional speaker, trainer, edutainment specialist, entrepreneur, musician, and Notary Public for the State of Missouri. Mr. Mason uses his extensive skillset to engage and elevate corporations and educational institutions. He has authored the inspirational books Ralphisms: A Short Book of Quotes and Affirmations and Diffusing Bullying in the Board Room and School Yard, which both intend to help these organizations move from good to great. Hire Mr. Mason to help support your vision and mission; you will be pleased and feel professionally connected. Mr. Mason knows that there is no I in TEAM, but there is an I in WIN. His interactive speaking engagements illustrate how if we all play as a team, we will always win.
Ted McKnight
Vice President, Employee Benefits
CBIZ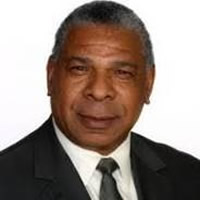 Our celebrity guest, former NFL running back, "Touchdown Teddy" Ted McKnight, whose rushing record held for 30 years,  brings over 25 years of employee benefits experience to our audience.  McKnight serves on Diversity task forces for CBIZ and the Barstow School.  He is a founding member of the Kansas City Chiefs Ambassadors.  He is a graduate of University of Minnesota – Duluth and Cornell University's Diversity and Inclusion program.
Leyla McMullen
Corporate Immigration Attorney
Mdivani Corporate Immigration Law Firm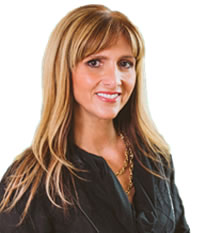 Award-winning business immigration attorney Leyla McMullen is a graduate of Kansas University School of Law and Cornell University's Diversity & Inclusion program. She is an expert in I-9 compliance and visas for international personnel, as well as IRCA non-discrimination policies.
Joel McNutt
Community Development Manager
Department of Higher Education and Workforce Development
Joel McNutt is the Community Development Manager for Department of Higher Education and Workforce Development. In this role, he oversees the Employer Relations and Engagement Team for the State. This team conducts outreach to employers, job seekers, and communities across Missouri, working to identify workforce development needs and providing comprehensive resource and program solutions.
Prior to joining the Office of Workforce Development, Joel spent many years working for State of Missouri in the fields of Economic Development, Procurement, and Utility Regulation.
Mira Mdivani
Business Immigration Attorney
Mdivani Corporate Immigration Law Firm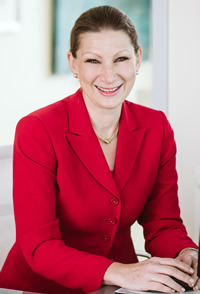 Mira Mdivani heads global workforce mobility practice at Mdivani Corporate Immigration Law Firm, leading U.S. employers in strategic planning and risk assessment, including movement, onboarding and retention of international personnel and managing corporate immigration compliance risks.  She is President and CEO of the firm's training arm, Corporate Immigration Compliance Institute.  Mdivani has served as Kansas Bar Association President, Chair of Missouri Bar Immigration Law Section, and President of Johnson County SHRM Chapter.  She is the author of Corporate Immigration Compliance Plans, Policies and Procedures; I-9 Audits: The Best Way to Prevent I-9 Disasters; and H-1B Visa Demystified, Practical Guide for Employers.  Mdivani's professional recognition includes the Carol Foreman Medal of Civility Award by the Kansas Women Attorney's Association; Business Practitioner of the Year by the Missouri Law Media, Best of the Bar by the Kansas City Business Journal, Outstanding Achievement Award by Kansas Bar Association, Robert L. Gernon Award for Outstanding Service to Continuing Legal Education, President's Award from the Missouri Bar, Johnson County Bar Association's Earl E. O'Connor Civility Award, and Pro Bono awards from the Kansas Bar Association, University of Missouri – Kansas City School of Law, and the American Immigration Lawyers Association.
Marty Meyer
Reentry Coordinator
Missouri Department of Social Services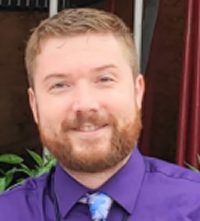 Marty Meyer holds a Bachelors of Arts in Psychology from Truman State University. Marty has worked in public service since 2009 as a Corrections Officer at the Boone County Sheriff's Department, a Youth Specialist II for the Missouri Department of Social Services, Division of Youth Services; a Probation and Parole Officer including working closely with the 13th judicial circuit in Boone County Treatment courts before entering his role as a Reentry Coordinator in 2019. Marty is very passionate about working to make a difference and strongly believes in Improving Lives for a Safer Community.
Crystal Neubauer
Speaker, Leadership, Coach, Author
Crystal Neubauer Speaks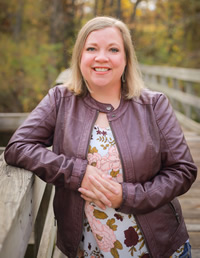 Crystal is fiercely passionate about helping individuals, teams, and organizations get "unstuck" so they can fulfill their potential. She brings more than 20 years of training and speaking experience. In addition, she has 15 years of leadership experience which includes the oversight of training departments, event planning teams, and non-profit volunteers. Her experience in the corporate world involves the development and implementation of successful leadership development programs from the ground up.
She released her first book, "Unstuck: Overcoming the Thresholds that Limit Us" in December of 2020. She is currently writing a leadership book with an anticipated release date in mid-2022.
Crystal is a sought-after speaker for corporate conferences, association conferences, retreats, training workshops, and leadership events and has been a featured speaker on webinars, podcasts, and virtual events.
Her many years of leadership experience in financial services, ministry, and education provide her with a wealth of experiences, insight, and knowledge. In addition to holding a bachelor's degree in theology, Crystal is also a Registered Corporate Coach (RCC™) and a Certified Professional in Training and Development (CPTD).
Sean Oliveira
Associate
Ogletree Deakins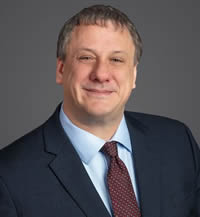 Sean Oliveira is an associate in the St. Louis office of Ogletree Deakins. He joins the firm with nearly fifteen years of experience as a federal investigator with the EEOC. During his time as an investigator, he handled all aspects of the administrative process including systemic and class investigations and the negotiation of complex conciliations under every type of discrimination claim. That experience has given him expertise in practicing before state and federal agencies such as the Missouri Commission on Human Rights and the Equal Employment Opportunity Commission.
A California, Bay Area native, Sean received his Bachelor's and Master's degrees in Philosophy from the University of California at Santa Cruz. He graduated with an employment law concentration from St. Louis University School of Law and acted as Articles Editor with the ABA Labor and Employment Law Journal.
Sean previously lived in Paris for a year teaching English.
David Porter
Owner/Founder
Porter Law, LLC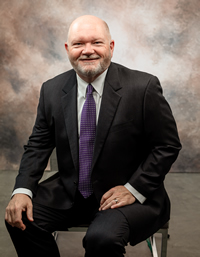 David Porter has been supporting businesses for over 30 years in private practice, in-house legal roles and as a compliance officer.  David is first and foremost a businessman who understands that law is a part of business and does not run the business.  So, his advice is focused on achieving business objectives, not checking legal boxes.  In addition to his law practice, David coaches and trains business leaders to create sustainable systems to support consistent, positive outcomes.  David spent 20 years as a professor at Webster University and has authored three books on building the elements of successful outcomes for customers and teams.
David is a native of Sunrise Beach and graduated from Camdenton High School.  He has a bachelor's degree from William Jewell College and his law degree from the University of Notre Dame Law School.  David and his wife, Lydia, have four grown children and live in Four Seasons.
Jen Roodhouse
Senior Manager for Customer Relations
Department of Higher Education and Workforce Development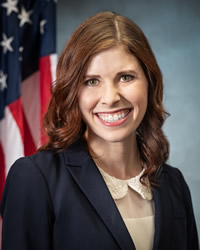 Jen Roodhouse is the Senior Manager for Customer Relations for the Department of Higher Education and Workforce Development. In this role, she oversees the Employer Relations and Engagement team working with them to enhance employer services. She is also responsible for the administration of the Trade Adjustment Assistance Program, evaluating gaps in services for citizens, and identifying ways technology can be integrated to increase access to services.
Prior to joining the Office of Workforce Development, Jen worked for former Secretary of Housing and Urban Development Dr. Ben Carson as a Senior Policy Advisor and Director of Scheduling. Her employment experience also includes her time as a federal lobbyist for innovative technology and as a staffer for Senator John Hoeven on Capitol Hill.
Daryl Smith
Assistant Professor
University of Missouri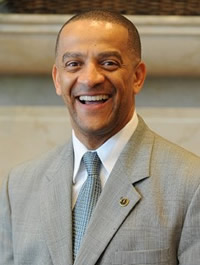 A recognized executive with 30 years of experience, Daryl Smith has the unique ability to apply progressive organizational and talent management strategies that consistently create value. He has a consistent track record of success in several industries, including manufacturing, sales and distribution, telecommunications and financial services. His early career included fiscal and operational assignments. He attributes these early experiences to helping shape his broad and comprehensive view of organizations.
With a reputation for creating award-winning workplaces. He is skilled in leading and facilitating cost-saving strategies including lean manufacturing, Six Sigma, systems thinking and TQM; and in improving employee engagement.
His past career assignments include: SVP Global Human Resources at ESPN / ABC Media Networks, VP Human Resources & Training at ARAMARK/Galls and VP Human Resources & Training at Cox Communications.
Today, Daryl is an award-winning teaching professor at the Trulaske College of Business at the University of Missouri. His areas of teaching include various courses in HR/OB. Daryl has received campus and national teaching awards, as well as awards for advising and service.
He has effectively served on over fifty (50) boards, including industry associations and non-profits. He is passionate about causes relative to education, youth, diversity, people with disabilities and families in crisis.
Daryl holds a Bachelor's of Science in Business Administration from the University of Missouri in Columbia MO and a Master's in Business Administration from Washington University in St. Louis MO. He has completed executive education programs at Cornell University in Ithaca NY and Stanford University in Palo Alto CA.
Nanette Swarthout
Senior Instructor
Nanette Swarthout SHRM-SCP, SPHR has more than 20 years of corporate and educational experience. As a senior instructor, Nanette has taught undergraduate and graduate courses in management and human resources to adult learners for over 15 years. Previously Nanette was the VP of Human Resources in the healthcare industry, Director of Employment, Employee Relations, and the Director of Training in the airline, insurance, and software industries.  Nanette was a public Commissioner on the DEAC Accrediting Commission, earned an MBA degree from Fontbonne University and a B.S. in Communications from Illinois State University. In April 2011, she was presented the DEAC's "Distance Education Award" and received the 2010 Fontbonne University Outstanding Faculty award. 
Jason Sylvestor
Deputy
More information coming soon!
John Throckmorton
Senior Trainer Consultant
Tomo Drug Testing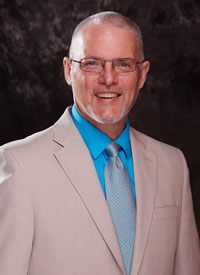 John has been with Tomo since December 2000, serving as a collection technician, field manager, breath alcohol and drug collection trainer, operations manager and account executive.  Often referred to as "JT", John has assisted businesses with the development and implementation of substance misuse testing programs as well as program reviews for compliance with State and Federal regulations. As a Senior Training Consultant, John annually conducts over 100 educational training seminars and webinars. John is a graduate of Baptist Bible College where he met Carol, his wife of 43 years. They have two grown children and three grandchildren. John has been involved in public speaking for over 45 years.
Claudia Tran
Associate
Ogletree Deakins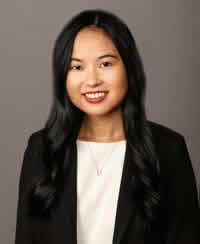 Claudia Tran is an associate in the Kansas City office of Ogletree Deakins. Claudia was raised in Overland Park, Kansas, and attended the University of Missouri, where she obtained an undergraduate degree in psychology. She attended Notre Dame Law School in South Bend, Indiana, where she served as the student bar association's alumni chair for two years, as well as the production and online editor for the Journal of Legislation and the director of public relations for the sports, communication, and entertainment law forum.
While in law school, Claudia also externed in the compliance office of Notre Dame Athletics and the athletics department at the University of North Carolina. After law school, she returned to Kansas City, where she worked for a full service regional law firm as a general litigation associate practicing in insurance defense, civil and business litigation, workers' compensation and employment law. At Ogletree Deakins, Claudia focuses her practice on defending employers in both pre-litigation matters before administrative agencies and at the litigation stage.
Joseph Wientge
Shareholder
Littler Mendelson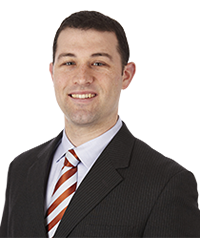 Joe Wientge is a Shareholder with the Littler Mendelson law firm, which combines all the benefits of the largest employment law firm in the world with the partnership of a personal attorney-client relationship.  Joe has over fifteen years of experience in employment law and takes pride in being able to provide his clients with practical and cost-effective advice, whether on routine daily issues, administrative hearings, litigation, and everything in between.  Joe works collaboratively with his public entity clients to tailor solutions to their individual issues.  Employers need partners who understand the many challenges faced in an ever-changing legal landscape.  Joe is proud to be such a partner.
Ramona Wink
Therapist & Motivational Speaker
515 Therapy and Consulting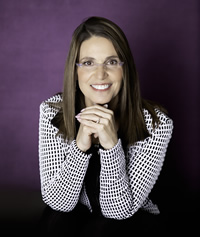 Ramona Wink, LMHC, is a licensed mental health therapist and motivational public speaker with 515 Therapy and Consulting in West Des Moines. In her role as a therapist, Ramona sees a full caseload of adults and couples. She dedicates herself to helping her clients find solutions to live their best, authentic lives by focusing on their mental well-being. Before becoming a therapist, Ramona was a pastor so she also enjoys working with clients who want to incorporate their faith into their healing journey. Recently, Ramona was appointed by Governor Reynolds to serve on the Iowa Board of Behavioral Sciences.
Ramona is passionate about her public speaking for one simple reason: There is an extreme shortage of mental health therapy providers in Iowa. When Ramona gets in front of an audience of any size, she has the opportunity to impact a larger number of people. In every presentation, Ramona shares the time-tested techniques that she utilizes with her therapy clients, along with the lessons that she is learning from her clients. Audience members consistently report that they are inspired by the client stories that Ramona shares from the stage, as well as Ramona's captivating and engaging personality.
If promoting mental wellness in the workplace is a top priority, this session is a top pick.
Jeana Woods
City Administrator
City of Osage Beach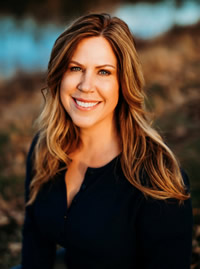 Jeana Woods is a Certified Public Accountant and an ICMA Credentialed Manager. She holds a Bachelor of Science degree in Accounting and a Master's in Business Administration. She is the City Administrator for the City of Osage Beach, MO, where she had held numerous positions over the past twenty years, including Staff Accountant and Assistant City Administrator before being appointed to the City Administrator role in 2014. In addition to her work in City government and active roles with numerous community boards and committees, she has also been a small business owner for many years.
Mark Woodward
Senior Safety & Risk Services Trainer
Missouri Employers Mutual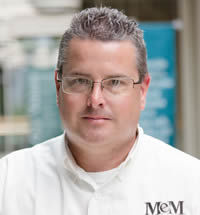 Mark Woodward is the Senior Safety & Risk Services Trainer at Missouri Employers Mutual. He is responsible for conducting MEM employee and policyholder training, including customized training for associations, safety conferences and business groups.
Throughout his career, Woodward has instructed tens of thousands of Missouri employees through more than 3,000 safety and risk management classes. He has presented on a national scale, including the American Association of State Compensation Insurance Funds, National Safety Council's Congress & Expo, Public Risk Management Association Conference, American Society of Safety Engineers and National Common Ground Alliance.
Woodward is a certified safety consultant through the State of Missouri and a National Safety Council CPR, First Aid and AED trainer, defensive driving instructor and OSHA Outreach Trainer for courses including: OSHA 10 and OSHA 30 in Construction. He is also President of the Missouri Chapter of the Common Ground Alliance.
Woodward has a bachelor's in Safety Management from the University of Central Missouri and a master's in Education from William Woods University. He is certified through both the University of Missouri and Association for Talent Development. Woodward is a long-time active volunteer in Missouri fire and ambulance districts as a certified firefighter and emergency medical technician.
Ava Wooldridge
Owner
Release the You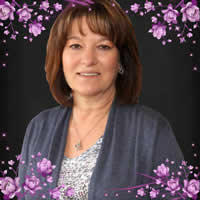 My background is one that brings 20 years in the Insurance Industry, 9 years in the Retail Industry, 9 years in the Firearms Industry, 3 years in the Direct Sales Industry, 1 year in the Public Speaking/ Training Industry (unfortunately the company contracted with went all virtual due to Covid), and currently in the Real Estate Industry.  With all of this, my position of District Sales Manager encompass 25+ years and 9 years as a small business owner.  In addition, I served as a business consultant for Franchise owners for 7 years and I hold a Bachelor of Science in Training and Development.
Even though I have only had the title of Public Speaker/ Trainer for a bit over a year, it is my passion!  I have always been in a position of training others even in the firearms Industry.  I hold several instructor credentials in the Firearms arena. I have done many public speaking/ training sessions in all my positions from presentations to training programs to planning/presenting large sales meetings and or rallies.
My training abilities shine through when I am in front of the room.  I believe training must be fun for the participants to gain information.  After all, who enjoys sitting in a lecture room or listening to an instructor who is mundane.  My energy level is high and l love to get the room engaged in learning.
.