Scott Burgmeyer
CEO
Creative Solutions Group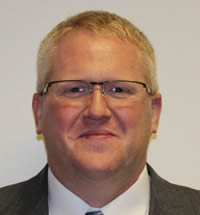 I am Executive Director of the Iowa Recognition for Performance Excellence, and founder of Creative Solutions Group.
I have spent the last 25 years working and consulting in manufacturing, technology, education and health care industries.  In my professional career I have been in roles such as QA Manager, CI Manager, Organizational Development, Human Resources, SVP Quality & Improvement, and Chief Improvement Officer.
Adam Doerr
Attorney
Jackson Lewis P.C.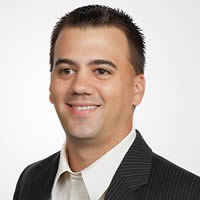 Adam C. Doerr is an Attorney in the St. Louis, Missouri, office of Jackson Lewis P.C., a nationwide law firm with more than 900 attorneys focused exclusively on representing and advising management with respect to legal matters in the workplace.
Adam's practice involves both litigation defense work and preventative practices.  Adam's litigation practice includes defending clients in charges, arbitrations, mediations, trials and appeals involving allegations of wrongful termination, discrimination, harassment, and retaliation under various federal and state civil rights laws. Adam's preventative practices work focuses on advising and training business owners and managers regarding legal rights, obligations and best practices for issue-avoidance and to mitigate overall exposure to legal liability.
Adam is also a frequent presenter and author on labor and employment law topics, including with respect to Missouri's medical marijuana law and the Illinois Cannabis Regulation and Tax Act.
Kent Friend
National Strategic Benefit Consultant
Bukaty Companies

Kent joined Bukaty Companies with 30 years of experience building, running and consulting for companies ranging from small to Fortune 500. He understands what it takes to design an employee benefits program that is attractive to both employers and employees. With all his talents in the finance and operations world, Kent works diligently to provide solutions across the nation the many services Bukaty Companies can assist companies and executives with — Group Health Insurance, Commercial P&C, HIPAA compliance, COBRA administration and payroll, to mention a few.
Jordan Hudspith
Attorney
Vessell Bridges & Murphy Law Firm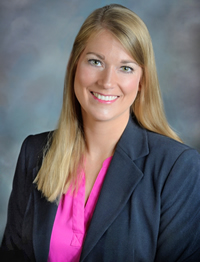 Jordan grew up in Tampa, Florida. She graduated from the University of Central Florida with a Bachelor's of Science degree in Legal Studies. Jordan then earned her Juris Doctor degree at Cumberland School of Law, Samford University in Birmingham, Alabama in 2016.
Prior to joining VBM, Jordan practiced insurance defense for a wide variety of clients in Alabama handling workers' compensation, medical malpractice, and other insurance defense matters and later contract management and contract negotiations as in house counsel for a Missouri engineering contracting company.
In her free time, Jordan enjoys traveling, baking, and spending time with friends and family. Jordan is also an active member of Trinity Lutheran Church.
Jordan is a member of the Missouri Bar Association and is admitted to practice in Missouri and Alabama courts.
Scott Lesnick
International Keynote Speaker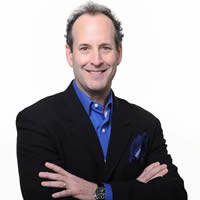 Scott Lesnick is a high content international keynote speaker who is motivational, instructional and educational in style and tone. He presents powerful keynotes and interactive breakout sessions, webinars and is a consultant and author. Also, Scott earned his CSP- Certified Speaking Professional from the National Speakers Association. Only 12% of speakers world-wide have this designation! Scott is also a Certified Virtual Presenter.
In addition, Scott spent 24 award-winning sales and management years at Shaw Industries a Berkshire Hathaway Fortune 500 company.
Scott served as the Dean of the Academy for Professional Speakers in 2016-17. He is a graduate of The University of Miami, Florida.
Scott recently presented at TEDx. And, he's run the equivalent of 2X around the planet. That's 50k!
His memoir, "Kidjacked – A Father's Story" and his book Lifejacked: Life Lessons on Leadership were published to critical acclaim.
cott's motivational, educational and inspirational presentations center around topics including: sales growth and leadership, HR, generational and cultural inclusion excellence in leadership, project and change management excellence, healthcare professional development and increasing productivity. Plus, maximizing performance, maximizing operational performance and excellence and managing change through great leadership.      
Ted McKnight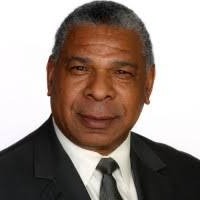 VP, Employee Healthcare Benefits
CBIZ
Guest Speaker and former NFL Kansas City Chiefs Running Back, "Touchdown Teddy" Ted McKnight, brings his expertise and experience to teach us about implicit bias and diversity and inclusion. McKnight has achieved a Certificate from Cornell on Diversity and Inclusion and spends his time researching and investigating this topic.
Leyla McMullen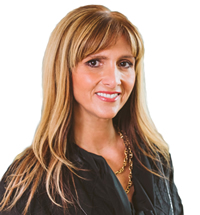 Business Immigration Attorney
Mdvani Corporate Immigration Law Firm
Leyla is a member of Hispanic Bar Association, Leyla practices business immigration law and holds a certificate in Diversity & Inclusion from Cornell University. She brings her unique perspective as a first-generation immigrant herself, in addition to years of experience assisting employers with onboarding and retaining diverse international personnel.
Andrew Metcalf
Attorney
Ogletree Deakins Law Firm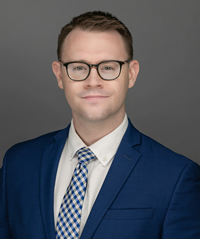 Andrew Metcalf is an employment lawyer. He defends business owners and managers in workplace litigation and consults with them about best practices. He is a frequent speaker to business groups.
Jennifer Nelson
Analyst
U.S. Citizenship and Immigration Services
​
Since joining U.S. Citizenship and Immigration Services in 2011, Ms. Nelson has conducted over 500 Form I-9 and E-Verify presentations to local, regional, and nationwide audiences including elected officials, immigration attorneys, human resources staff, large and small business owners and payroll professionals. At Verification she also serves as a subject matter expert for the development of public outreach resources including videos, digital marketing, and engagement collateral for use by all outreach staff nationwide.
Sean Oliveira
Attorney
Ogletree Deakins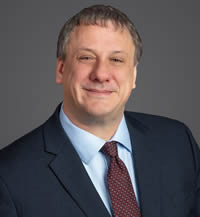 Sean Oliveira is an associate in the St. Louis office of Ogletree Deakins. He joins the firm with nearly fifteen years of experience as a federal investigator with the EEOC.  During his time as an investigator, he handled all aspects of the administrative process including systemic and class investigations and the negotiation of complex conciliations under every type of discrimination claim. That experience has given him expertise in practicing before state and federal agencies such as the Missouri Commission on Human Rights and the Equal Employment Opportunity Commission.
A California, Bay Area native, Sean received his Bachelor's and Master's degrees in Philosophy from the University of California at Santa Cruz.  He graduated with an employment law concentration from St. Louis University School of Law and acted as Articles Editor with the ABA Labor and Employment Law Journal.
Sean previously lived in Paris for a year teaching English.
David Porter
Attorney
Porter Law Firm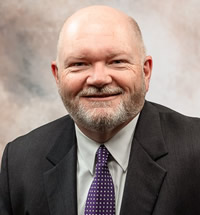 David Porter has been supporting businesses for over 30 years in private practice, as in-house counsel, and as a compliance officer.  David is first and foremost a businessman who understands that law is a part of business and does not run the business.  So, his advice is focused on achieving business objectives, not checking legal boxes.  In addition to his law practice, David has a coaching and training business focused on helping business leaders create sustainable compliance solutions and a consultancy for businesses that designs systems to ensure audit readiness.  David has authored two books with a third, Thought This Might Help Someone, coming out in early 2021.
David holds a bachelor's degree from William Jewell College and his law degree from the University of Notre Dame Law School. David and his wife, Lydia, have four grown children and live in Four Seasons, Missouri.  They enjoy the Lake's seasons and being part of activities around the Lake.
Chad Reis
Shareholder
Littler P.C.
Charles (Chad) E. Reis, IV is a skilled trial lawyer and focuses his practice on employment law, representing clients in employment matters before juries in state and federal courts, and administrative agencies. Chad helps businesses solve employment 2 law problems, and advises employers on leave, wage and hour, discrimination and harassment, and retaliation matters, as well as handbooks and employee policies.
​
Mike Waggett
Co-Owner
MSW Interactive Designs LLC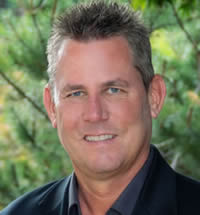 Mike was a decorated fighter pilot in the USAF before retiring as a Colonel in 2009. In his last assignment, he was the Commander often the IG Brown Training & Education Center in Maryville, TN. He joined the MSW team in 2009. His leadership experience in both small and large organizations allows him to bring a skill set to bear in developing and maintaining great relationships with our clients, as well as leading and inspiring our incredible team. Mike holds three Master's degrees, believe it or not! Mike leads the business development efforts for the company, and is also the human resources director. He is also heavily involved in the Lake of the Ozarks community. He is currently on the Board of Directors for the Convention and Visitors Bureau, working on efforts to promote tourism and economic development in the lake area.
Sandy Waggett
Co-Owner and Founder
MSW Interactive Designs LLC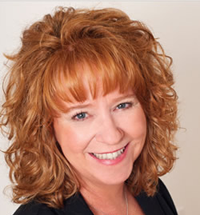 Sandy has a passion for small businesses and since 1999 has worked to positively impact small businesses in a big way. With 20+ years in the business, she's seen a lot and is definitely an ally you want on your business team when it comes to all things web and Internet marketing. She holds a Master's Degree in Instructional Technology. Prior to starting MSW Interactive, she was a Senior Engineer for BAE Systems/Lockheed Martin developing computer and web-based training applications for the USAF and Space Command. She is the current President of the Board of Directors for the Lake Area Chamber of Commerce, led the effort to develop and launch the Lake Area Business Academy, sits on the board of directors for Big Brothers Big Sisters, and is the recipient of multiple leadership, business, and marketing awards. Sandy is a member of Leader Exchange Council (LXCouncil), which is a group of business owners and leaders that meets monthly to share and exchange ideas and best practices in all aspects of business strategy, marketing, and operations.
Mark Woodward
MEM Employee & Policyholder Trainer
Missouri Employers Mutual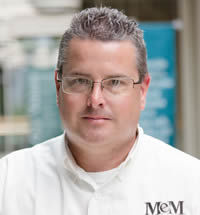 Mark is responsible for conducting MEM employee and policyholder training, including customized training for associations, safety conferences and business groups. Throughout his career, Mark has instructed tens of thousands of Missouri workers at more than 3,000 safety and risk management classes. Mark has presented on a national scale at events such as the American Association of State Compensation Insurance Funds, National Safety Council's Congress & Expo, Public Risk Management Association Conference, American Society of Safety Engineers and National Common Ground Alliance.
Ava Woolridge
Release The You, LLC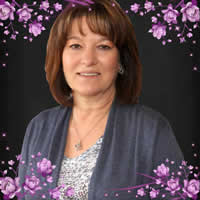 25+ Years as a District Sales Manager
30+ Year experienced manager of staff
30+ Years of hands-on experience with financial statements in an operational role
Bachelor of Science Degree in Education, with emphasis on Training and Development
Small Retail Business owner 9 years
Business Consultant with Franchisee owners, 7 years
Contracted Public Speaker/Trainer for varies business seminars
Jennifer Znosko
Attorney
Littler P.C.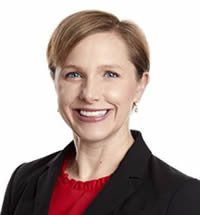 Jennifer C. Znosko is an experienced employment attorney whose practice extends to numerous areas of litigation and employment counseling. As a seasoned attorney and former human resources professional, Jen brings a unique and valuable perspective to any employment or personnel challenge faced by her clients.