Shana Allen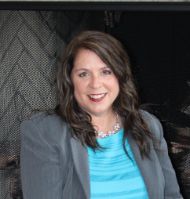 CEO
SM Coaching
As the CEO of SM Coaching, Shana Allen partners with Human Resource Professionals, Managers and other People Leaders with challenges such as productivity, retention, turnover, conflict resolution and communication. With over 22 years as an HR Professional, she has first-hand experience and knowledge of the day and life of an HR Professional. This has led to her deep experience in Leadership development, high performance team building and business strategy.
Leveraging the lessons she learned, Shana believes that a healthy work culture is a must for all companies and is attainable by creating and developing leaders and seeding and nurturing teams.
Through her challenging and  fun workshops, masterminds and one-on-one coaching, she brings curiosity, innovation and productivity to a higher level. Shana has a degree in Business Management. Is a team member and certified coach and speaker of the John Maxwell Team and a certified DISC consultant.
Burke Anglin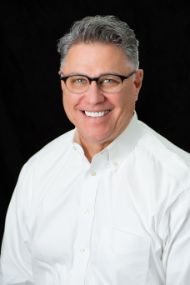 Director of Financial Solutions
Jennings Insurance Group
Burke is dedicated to bringing financial comfort and independence to the clients that he works with and serves every day. Working with his clients has become the most rewarding part of his career.
Burke started in the financial services industry in Sacramento, California in 1988 with Northwestern Mutual. He moved into a field leadership position while in Sacramento in 1994. Over the next 20 years, Burke served in various leadership positions in the financial services industry with major multi-billion-dollar companies.
He has held various certifications, including general securities representative, general securities principal, Registered Representative and Investment Advisor Representative, and he is currently a licensed insurance professional.
Burke has been married to Karen for 44 years. They have five daughters and 23 grandchildren. They love living in the country and entertaining all the moving parts of a very busy family.
Danielle Atchison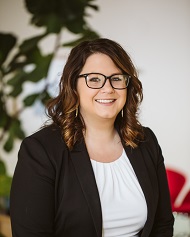 Danielle practices in the area of corporate immigration law. She assists employers with immigration compliance plans, policies and procedures, I-9 audits, E-Verify compliance, and immigration related defense from ICE worksite enforcement investigations.
Danielle assists the firm's clients with visas for international personnel, investors, and executives, including E, L, and H visas, and employment-based green cards.
Danielle also leads the firm's pro bono practice serving immigrant women and children survivors of domestic violence and other violent crimes.
Danielle teaches corporate immigration and compliance and Violence Against Women Act as an Adjunct Professor of Law at UMKC School of Law. She is on the Board of Directors for the Johnson County Bar Association, Lawyers Association of Kansas City YLS, Federal Bar Association, and Earl E. O'Connor Inn of Court.
Caitlyn Bishop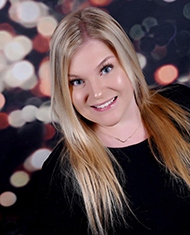 Caitlyn Bishop
Lake Life Nutrition
Owner
19 year old – Owner of Lake Life Nutrition in Greenview, Missouri. I take pride in giving back and providing for the area that I grew up in. At Lake Life Nutrition we are all about a healthy active lifestyle, on a day to day basis, my main focus is impacting my communities health and wellbeing. Whether that's simply a healthy meal option or joining in on our Mind, Body, Soul Transformations. 
Emily E. Cantwell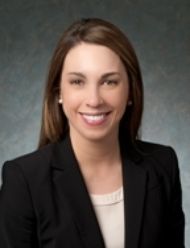 Partner
Lathrop GPM
Emily Cantwell is a litigation attorney whose practice focuses on business litigation, specifically in the areas of commercial, banking and real estate litigation, loan enforcement, employment, title disputes, and mechanic's liens. Emily serves as the Partner in Charge of the firm's St. Louis office.
Business Litigation. In her representation of businesses, Emily handles all aspects of civil, commercial and real estate litigation
matters. This includes all aspects of the case, from inception, to fact gathering, to completion. Her representation of her clients is founded on the ideas of superior service and the best possible results.
Financial Institutions. Emily represents financial institutions, protecting and enforcing their rights through litigation of breach of contract actions, asset protection and other matters involving real estate and loan collateral.
Receiverships. Emily has handled multiple receiverships for her clients, ranging from small commercial properties to expansive multiunit buildings. Serving as counsel for both lending institutions and the receivers, Emily is well versed in the requirements and issues surrounding this unique remedy available to her clients.
Labor & Employment Law. Through her practice, Emily assists entities in navigating the employment law process, from the administrative level up to and including litigation. She serves as counsel in the defense of discrimination, harassment, retaliation, wage and hour and other employment lawsuits, mediations and arbitrations.
Additionally, she advises employers on daily human resources matters, including labor relations, non-compete issues and helps to conduct investigations of employee complaints.
Prior to her joining the firm, Emily served as a congressional intern in the U.S. House of Representatives, as a communications intern for a non-profit organization, and as both a teaching assistant and faculty fellow at Saint Louis University and its School of Law, respectively.
Thomas Chibnall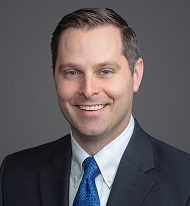 Thomas R. Chibnall is an associate in the St. Louis, Missouri, office of Ogletree Deakins. He represents and counsels clients of all sizes in a variety of employment-related matters before both state and federal courts, as well as administrative agencies, including the Missouri Department of Labor, the Equal Employment Opportunity Commission (EEOC), the Missouri Commission on Human Rights (MCHR), the Occupational Safety and Health Agency (OSHA), and the National Labor Relations Board (NLRB). Tom is experienced in the phases of discovery, trial preparation, and negotiation of settlements. Tom handles matters involving discrimination, retaliation, whistleblowing, and many other employment-related matters.
Tom represents clients in a variety of employment litigation matters, including claims arising under Tide VII, disability claims under Title HI, and claims arising under state law employment statutes. Tom is an experienced litigator, having conducted several jury and bench trials in federal and state courts. Tom also specializes in workplace safety law, as he represents and assists clients in investigations, complaints, and appeals addressing environmental and work safety conditions under federal and state Occupational Safety and Health Acts and regulations as well as under the Mine Safety and Health Act. Also experienced in traditional labor matters, Tom has represented clients in labor arbitrations, union organizing campaigns, and has provided union avoidance and traditional labor relations training for clients.
Prior to joining Ogletree Deakins, Tom was an associate at a national labor and employment firm. During law school, Tom clerked for a Fortune 500 manufacturing company in St. Louis, participating in the Mergers and Acquisitions department, as well as the company's real estate, environmental and immigration departments. He also served as a judicial extern to the Hon. Gary M Gaertner, Jr. of the Missouri Court of Appeals, Eastern District, and as an intern in the Office of the General Counsel of Saint Louis University.
Adam Doerr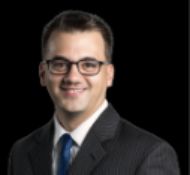 Senior Counsel
Husch Blackwell
With a strong background in management defense and traditional labor law, Adam advises clients on union avoidance, union relations, union contract administration, unfair labor practice allegations, collective bargaining negotiations, contract administration and grievance investigations. In addition to providing day-to-day counsel, he regularly represents employers in National Labor Relations Board proceedings and arbitrations, as well as in litigation in both state and federal courts.
While Adam works with clients in a variety of fields, he concentrates much of his practice on manufacturing companies, as well as on their distributors in the transportation industry. He is extensively familiar with the issues driving those industries' relatively high union participation rates, and the legal issues that arise as a result.
After pursuing a degree in business administration, Adam chose to concentrate on labor and employment law, which allows him to help a wide variety of employers work through workplace legal issues every day. He understands that clients' primary concern is their business and its operational strategy, so while managers and employers want to follow all laws and regulations, they rarely have the time or capacity to stay on top of every facet of quickly-changing labor and employment laws. That's where Adam comes in: his goal is to know and study the law so that he can serve as clients' trusted business partner. Adam works to protect clients' interests by advising of risks and best practices to avoid litigation, and by defending against claims that cannot be avoided, so that business owners and managers can focus on their operational goals.
Steven J. Dust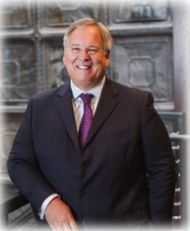 No amount of sophistication is going to allay the fact that all your knowledge is about the past and all your decisions are about the future. – Futurist Ian Wilson
Steve has built a broad year career in corporate, business, real estate, and economic development. The common thread connecting various roles is moving organizations into and through growth, change, and combinations that make financial, operational, and cultural sense. Steve is the principal of Waterfront Corporate Services, a firm he founded to deliver consulting services related to business and public sector strategic planning, organizational change, development policies and negotiations, and project execution. Waterfront was started as he completed a 44-year career adventure capstoned with the role as CEO of a private foundation focused on strategic investments to spur regional economic growth, and a 14-year tenure as the first Chief Executive Officer of the Greater Cedar Valley Alliance, a regional economic development and civic leadership organization where over a dozen organizations collaborate on regional economic growth projects. He championed and led the startup of TechWorks Campus, the Alliance's subsidiary redeveloping a 43-acre former manufacturing plant into an urban advanced manufacturing technology, commercial, and entertainment district at the edge of Downtown Waterloo, Iowa.
Steve has pursued his passion for corporate development and mergers and acquisitions through his career in private, non-profit, and public sectors. From adding subsidiary units or expanding operations to fill gaps, to merging departments, firms, and agencies, to executing a firm's growth strategy through startup and acquisition, Steve always is looking for combinations that make sense.
Steve is a passionate advocate for free enterprise. His work has been recognized by colleagues with the Advocacy in Action Award from the Iowa Association of Business & Industry. He also served as legislative chair for the Iowa Commercial Real Estate Association, and his handprints are on such recent advancements as the Commercial & Industrial Property Tax Reduction, Manufacturing Consumables Sales Tax Exemption, and the Iowa Redevelopment District and Strategic Infrastructure Fund statutes.
As a volunteer, Steve served two terms as a mayor, chaired a state finance authority, and has served on the board of directors for foundations, professional associations, state chambers, and national business associations.
Steve earned a Bachelor of Science in Public Services Administration degree at the University of Central Missouri, and an MBA degree at the University of Iowa. His wife, Donita, is a retired speech-language pathologist. They have two sons, Alex, a chef at the University of Northern Iowa; and Andrew, the co-founder of a venture funded fin-tech startup, in Chicago.
To relax, Steve drives his sports car too fast on the winding roads around the Lake of the Ozarks, and spending time on, in, and around the water.
Shelley Ericsson
Shelley Ericsson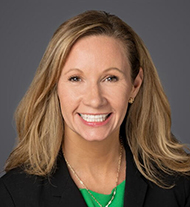 Shareholder
Ogletree Deakins
Shelley Ericsson is a shareholder in the Kansas City office of Ogletree Deakins. She is an experienced trial lawyer having represented both Missouri and Kansas employers in state and federal courts on a wide range of workplace matters. Since 2007, Shelley has been selected by her peers as one of the "Best of the Bar" in the labor and employment field by the Kansas City Business Journal.
Shelley counsels companies of all sizes, from family-owned and privately held to Fortune 100 companies, on how to navigate various employment laws, including the Family and Medical Leave Act of 1993 (FMLA), Fair Labor Standards Act (FLSA), Age Discrimination in Employment Act of 1967, Americans with Disabilities Act, Genetic Information Nondiscrimination Act of 2008, Uniformed Services Employment and Reemployment Rights Act of 1994, Title VII of the Civil Rights Act of 1964 and the companion state Equal Employment Opportunity laws. Her services include drafting policies and procedures that are tailored for companies and their individual philosophies. In addition to her employment cases, she has successfully tried a number of medical malpractice actions in Missouri state court.
Shelley is very active in the legal community and was a board member for the Association for Women Lawyers of Greater Kansas City, serving as its president in 2011. She is a frequent public speaker on employment and labor law and litigation.
Rex Fennessey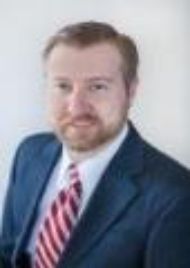 Attorney
McMahon Berger
Rex P. Fennessey represents the interests of employers in all areas of labor and employment law. Prior to joining McMahon Berger, Mr. Fennessey served for six years as an Assistant Attorney General for the State of Missouri, where he defended the interests of the State, its agencies, and its elected and appointed officials in civil rights, employment discrimination, education law, and professional licensing matters.
His current practice includes all facets of employment law, including employment discrimination cases under Title VII, the Age Discrimination in Employment Act, the Americans with Disabilities Act, the Family Medical Leave Act, and the Missouri and Illinois Human Rights Acts. Mr.
Fennessey also routinely represents both public and private employers in cases brought under the Fair Labor Standards Act, and state wage and hour laws; such as the Missouri Minimum Wage Law, the Illinois Minimum Wage Law, and Illinois Wage Payment and Collection Act. Mr. Fennessey is recognized in the field of wage and hour litigation and has extensive experience representing employers in complex class action lawsuits.
Mr. Fennessey litigates before administrative agencies, Missouri and Illinois circuit courts, the Missouri Court of Appeals for the Eastern and Western District, the Missouri Supreme Court, both United States District Courts in Missouri, the U.S. District Courts for the Northern and Southern Districts of Illinois, the U.S. District Court for the Southern Division of Texas, and the United States Court of Appeals for the Eighth Circuit. Mr. Fennessey further represents employers in U.S. Department of Labor investigations and audits, and represents management before the National Labor Relations Board in representation matters and unfair labor practice charges.
Mr. Fennessey is a sought-after speaker for companies and organizations on a broad range of employment topics. His many presentations include wage-and-hour compliance, how employers can systematically handle complicated ADA, FMLA and Workers' Compensation leave issues, garnishments, and other continually developing federal and state labor laws.
Mr. Fennessey is recognized for his experience guiding new and existing non-profit organizations on a broad range of issues, and regularly assists these clients in obtaining 501(c) exemption recognition before the Internal Revenue Service.
Education and Certification:
• B.A., History, University of Missouri, 2003 (cum laude)
• J.D., University of Missouri, 2006
• University of Missouri Alternative Dispute Resolution Certificate
Professional Activities:
• Member, the Missouri Bar
• Member, Bar Association of Metropolitan St. Louis
• Member, Human Resource Management Association of Greater St. Louis
• Missouri Bar Foundation Representative (2016 – Present)
• Member, St. Charles County Bar Association
Steve Fredlund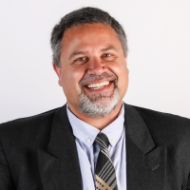 Steve Fredlund (The Safari Dude) has thirty years of diverse leadership success, from Minnesota to Rwanda, nonprofits to corporations, and start-ups to Fortune 500s. His work in human resources analytics uncovered the surprising drivers of productivity, engagement and retention, the most critical people-based factors impacting organizational success. His insights and methodology are fundamentally transforming how leaders build powerful teams. Steve earned an MBA and fellowship in the Society of Actuaries; he is a two-time TEDx speaker passionate about disc golf, poker and trying to stay a loyal Minnesota sports fan.
Kent Friend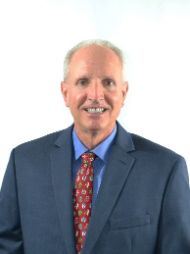 National Strategic Benefit Consultant
Bukaty Companies
Kent joined Bukaty Companies with 30 years of experience building, running and consulting for companies ranging from small to Fortune 500.
He understands what it takes to design an employee benefits program that is attractive to both employers and employees. With all his talents in the finance and operations world, Kent works diligently to provide solutions across the nation the many services Bukaty Companies can assist companies and executives with — Group Health Insurance, Commercial P&C, HIPAA compliance, COBRA administration and payroll, to mention a few.
By keeping the client's needs as the driver, Kent implements a strategy that allows his clients to stay focused on what they do best.  His new clients have been averaging over a $1,600 per year savings per employee… and they now have better benefits.
Kent is a seasoned public speaker on multiple topics and is known a ones of the nation's leading expert on Wellness programs, Contributions Strategies, Strategic Plan Design, Direct Contracting and Cost Containment programs. No one brings more passion to their clients than he does.  Kent and his team deliver a world class benefit / insurance experience -so his clients can stay focused on running their company. 
Kent graduated from the University of Missouri – Columbia, with a combined degree in Marketing/ Management/ Public Relations.
Licensed in Life & Health / Commercial Property & Casualty 
Verticals
 All companies over 10 employees – Associations, Auto, Banks, Churches, Construction, Distribution, Food Industry, Gaming and Hospitality, Manufacturing, Marine, Medical providers, Public, Schools, Utilities, 501-c3's.
Reggie Harris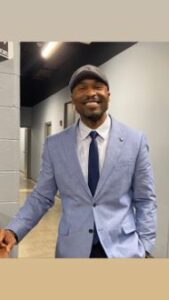 Reggie Harris
Graduate and Former Football Player for the MISSISSIPPI STATE Bulldogs #hailstate
Former High School Biology, AP Biology Teacher, Football, Baseball, Track, Strength & Conditioning Coach
Banking Industry for 9 years
7 ABA Certifications
Fitness & Yoga Enthusiast, & Fitness Instructor
Traveler and Philanthropist
Applications Trainer | Jack Henry & Associates, Inc
Reggie is Mississippi Boy, born and raised who moved to Missouri 11 years ago.  He known for his holistic and enthusiastic approach to presenting, facilitating, consulting and coaching.  He has a wide variety of experiences with people and organizations that has shaped and molded his approach
Reggie has been trained in a variety of presentation methods, personality assessments, emotional intelligence, time management, company culture, diversity and inclusion, strength finders and with his background as an educator, he has developed a unique approach to solving problems
Jason Haglund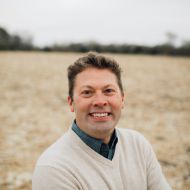 Haglund Consulting, LLC
Haglund provides behavioral health subject matter expertise, public policy analysis, and system design consultation and is a founding member of Rural Policy Partners. Haglund brings with him over 20 years of experience leading, managing and navigating the behavioral healthcare system in numerous leadership and consultative roles.
Haglund provides candid guidance through challenging policy requirements. In addition, Haglund understands the uniqueness of rural Iowa and as a seasoned public speaker draws upon the lessons he has learned from his own multigenerational family farm. As co-owner of Boone County based Hickory Grove Family Farm, Haglund is the 5th generation to continue the family farming tradition.
Keeping up with the constant evolving pace of science, technology, and management of uncertainty can be overwhelming. Haglund understands first hand juggling all of this is required to own and operate a technology informed, financially viable, sustainable family business. This unique perspective affords Haglund to lead engaging, relatable discussions on topics such as stress management, emotional wellness, public policy, and burnout.
John Marino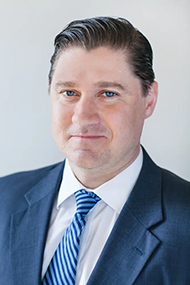 Partner
McMahon Berger
Licensed to Practice: State of Missouri, State of Illinois
John represents management in all facets of labor and employment law. Based in St. Louis, Missouri, he defends clients throughout the country against employment discrimination claims brought under Federal and State law. John is a knowledgeable attorney who represents employers before the NLRB on cases involving unfair labor practice charges, challenges to elections, and post-election conduct. John serves as lead negotiator for many organizations involved in the collective bargaining process. He also advises companies on employment contracts, restrictive covenants, and many other employment-related matters confronting human resources professionals on a daily basis.
Prior to joining McMahon Berger, a national employment and labor law firm, John represented corporations in cases involving insurance defense litigation. He has also served as an associate in-house counsel.
Ray McCarty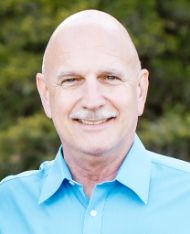 President and CEO
Associated Industries of Missouri (AIM)

Ray McCarty has served as president and CEO of Associated Industries of Missouri (AIM) since 2008. He also serves as the executive director of the Taxpayers Research Institute of Missouri, the tax division of AIM.
McCarty previously served various employers of Missouri and trade associations as a governmental relations consultant and in various posts in the Missouri Department of Revenue ranging from revenue agent to legislative liaison. He has worked with the Missouri legislature since 1989.
McCarty works for the benefit of AIM members, drawing upon his wealth of experience in government and working with the business community, the public and the media.
In addition to his duties at AIM, Ray is a member of the National Public Affairs Steering Committee and the Tax & Budget Policy Committee of the National Association of Manufacturers, member of the Institute for Professionals in Taxation, member of the Board of Directors of the Missouri Civil Justice Reform Coalition, member of the Board of Directors of Missourians for Transportation Improvement, member of the Midwest Manufacturers Association, former member of the Board of Directors of the Clay County Economic Development Council and previously chaired the Missouri Business Alliance, a group that worked to increase employment opportunities for persons with disabilities.
Associated Industries of Missouri was founded in 1919 and is the oldest general trade association in Missouri. Associated Industries serves as "The Voice of Missouri Business"®, representing employers in the Missouri legislature, courts, and general public.
Tom McNeill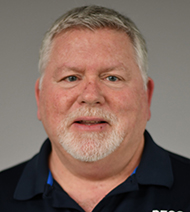 After graduating from Southwest Baptist University, with his degree in Business Administration, he quickly entered the real world of work. Holding finance and administration positions in the Healthcare industry for 20years, where he became very familiar with the impact of Human Relation related expenses on the financial performance of the organizations. He then moved to the Insurance industry and has continued to deal with the impacts of HR related expenditures on business operations. Tom has assisted numerous organizations with operational analysis and strategic planning guidance.
Currently he takes time to be involved in community organizations; including Camdenton Rotary Club and the Lake West Chamber of Commerce. While he enjoys many activities on and around the Lake his real passions are to watch his grandchildren's sporting events and ride his Harley down any open road.
Andrew Metcalf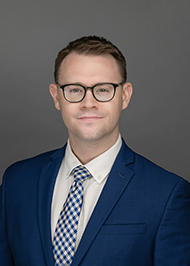 Employment Law Counsel
Human Interest Inc.
Andrew Metcalf is Employment Law Counsel for Human Interest Inc., a company that provides affordable and easy-to-administer 401(k) and 403(b) retirement solutions for employers. In that role, Andrew contributes to the company's workforce compliance efforts, including leave administration, payroll, and workforce management. Prior to his current role, Andrew was a Shareholder at a national employment law firm.
 Presentations
2023 Legal Update
Time for your legal update! The past few years have brought no shortage of critical labor and employment developments that employers should be aware of. Come learn about them in this interactive discussion about workplace legal obligations in 2023 and beyond!
Ripped from the Headlines: Employment Law Stories from Real Cases
In this session, we'll review employment lawsuits and regulatory actions from the past year alleging workplace discrimination, harassment, and wage-and-hour violations. We'll cover situations that led to big courtroom "wins" and "losses" for employers and talk about the lessons that can be learned. Don't miss this interactive discussion on the latest developments and risk areas for employers in 2023!
Law School for HR Professionals
Welcome to class! HR professionals wear many hats. They serve as workplace counselors, mediators of disputes, and occasionally, they contribute to legal matters. In this session, let's head to law school and learn how legal disputes play out in court. Attendees will leave the session with a detailed knowledge of legal procedure as it applies to HR matters. After this session, if your company faces a legal hurdle, you'll know what to expect and how it might be handled!
Audit your HRIS: How to Make Sure your Systems are Compliant with Labor and Employment Laws
Human Resources information systems make our lives so much easier. But how can we make sure they're legally compliant? In this session, we'll review some key aspects of pay, records management, and leave management. Attendees will leave with a checklist of items to review in their systems.
Lindsey Niemeier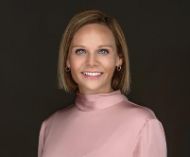 Senior Vice President
TCARE, Inc
Lindsey is the Senior Vice President of Group & Individual Solutions at TCARE, Inc., a leading family caregiver solution platform. She has over 15 years of insurance industry experience, spending most of that time as a strategic consultant for group employee benefit programs. In Lindsey's current role she is responsible for the development and delivery of TCARE's solutions to employer groups and strategic partnership members, bringing thought-leadership and innovative ideas to support individuals who are trying to remain productive and engaged at work and in their personal lives, while serving as a family caregiver.
Sean Oliveira
Sean Oliveira is an associate in the St. Louis office of Ogletree Deakins. He joins the firm with nearly fifteen years of experience as a federal investigator with the EEOC. During his time as an investigator, he handled all aspects of the administrative process including systemic and class investigations and the negotiation of complex conciliations under every type of discrimination claim. That experience has given him expertise in practicing before state and federal agencies such as the Missouri Commission on Human Rights and the Equal Employment Opportunity Commission.
A California, Bay Area native, Sean received his Bachelor's and Master's degrees in Philosophy from the University of California at Santa Cruz. He graduated with an employment law concentration from St. Louis University School of Law and acted as Articles Editor with the ABA Labor and Employment Law Journal.
Sean previously lived in Paris for a year teaching English.
Jenn Peterson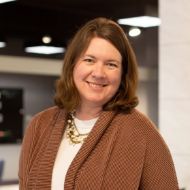 Talent Optimization Consultant
BecomeMore Group
Jenn has an extensive career in design and sales focused on aligning solutions to the needs of her clients.  Jen is a Talent Optimization Consultant with The BecomeMore Group and leverages her experience and passion for working with organizations and individuals to level-up and be the best they can be through hiring top talent, aligning strategy and building dream teams. 
David Porter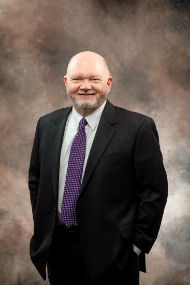 Attorney
Porter Law, LLC
David Porter helps people either prevent problems or solve them with simple, sustainable strategies. David has been supporting businesses for over 30 years in private practice, in-house legal roles and as a compliance officer.  David is first and foremost a businessman who understands that law is a part of business and does not run the business.  So, his advice is focused on achieving business objectives, not checking legal boxes.  In addition to his law practice, David runs The New Watchman, where he a coaches and trains business leaders to create sustainable systems to support consistent, positive outcomes.  David spent 20 years as a professor at Webster University and has authored three books on building the elements of successful outcomes for customers and teams.
He earned his bachelor's degree from William Jewell College and his law degree from the University of Notre Dame Law School.  David and his wife, Lydia, have four grown children and live in Lake Ozark, Missouri.
Kelli Risse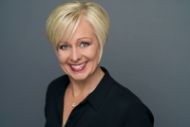 Founder and CEO
Rise Up and Live Wellness

Kelli Risse works with overstressed high-performing professionals who are pulled in too many directions use stress to their advantage.
Kelli is the founder and CEO of Rise Up and Live Wellness. She is a contributing author in the Amazon International Best Seller "Fearless and Fabulous," and the podcast host of "Winning In Business."
She is a master coach in neuroscience, mindset, and behaviors with multiple certifications.
Through her speaking engagements and private coaching business, Kelli has helped hundreds of people navigate stress, increase focus and productivity, avoid burnout, and move to the next level of success.
Tammy Rogers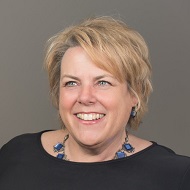 Tammy Rogers
Tammy Rogers is best known for helping leaders experience "Aha" moments in order to develop new ways of thinking, new attitudes and new behaviors that transfer to the real world.
Tammy is a certified coach. She's been instrumental in nine business start-ups. She's held Vice President titles in both Human Resources and Operations – and has had the opportunity to lead more than 200 employees in remote offices from Boston to Los
Angeles and Minneapolis to Atlanta.
Tammy has written more than 50 internationally distributed training programs. She has worked with best-selling authors like James Autry and Bob Nelson. And she has partnered with hundreds of companies – both large and small – to help them improve results through the building of people, processes and procedures.
Ellen Rudolph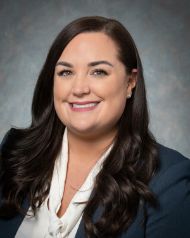 Employment Attorney
Lathrop GPM

Ellen Rudolph is an employment attorney at the Lathrop GPM law firm. She works with employers of all sizes to defend claims of discrimination (including age, gender, race, religion, disability) and retaliation. Ellen has extensive litigation experience in state and federal court, and she also represents employers before various state and federal administrative agencies. Ellen also counsels her clients on a broad range of human resources issues including discipline and discharge, personnel policies, family and medical leave, disability accommodations, and workplace investigations.
Renee Schulte
Senior Consultant
Rural Policy Partners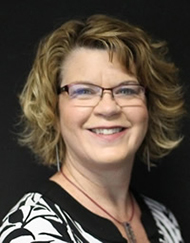 Ms. Schulte has over two decades of leadership experience in the behavioral healthcare field. Her work in the public and private sectors has given her a unique understanding of the complexities of delivering quality care.
Renee is nationally recognized for her expertise in behavioral health policy, system design,
financial analysis, and strategic planning. As a licensed mental health therapist, Renee has worked across an array of the care continuum including psychiatric hospitals, child welfare providers, and therapeutic foster care services.
She began Schulte Consulting, LLC in 2012. As a consultant she has worked with multiple states creating strategic plans, legislation, and best practice guidance in regulation and rules.
Renee has taught at multiple colleges and universities in the psychology department, encouraging the next generation to join in this important work.
PREVIOUS ENGAGEMENTS
Lead and Lift Podcast with Chabidaye Jaglal Ramnath
Iowa Employment Conference
Public Health Conference of Iowa
Iowa Department of Public Health
Iowa Caregivers
SPEAKING TOPICS
Helping overwhelmed female healthcare professionals find meaningful work and play by creating healthy policies at home,
work, and life (community).
Avoiding crash and burn in the healthcare field
Mental health advocacy
L. Daryl Smith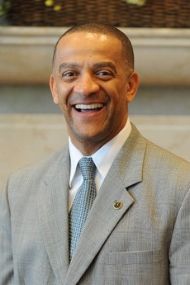 A recognized executive with 30 years of experience, Daryl Smith has the unique ability to apply progressive organizational and talent management strategies that consistently create value. He has a consistent track record of success in several industries, including manufacturing, sales and distribution, telecommunications and financial services. His early career included fiscal and operational assignments. He attributes these early experiences to helping shape his broad and comprehensive view of organizations.
With a reputation for creating award-winning workplaces. He is skilled in leading and facilitating cost-saving strategies including lean manufacturing, Six Sigma, systems thinking and TQM; and in improving employee engagement.
His past career assignments include: SVP Global Human Resources at ESPN / ABC Media Networks, VP Human Resources & Training at ARAMARK/Galls and VP Human Resources & Training at Cox Communications.
Today, Daryl is an award-winning teaching professor at the Trulaske College of Business at the University of Missouri.  His areas of teaching include various courses in HR/OB. Daryl has received campus and national teaching awards, as well as awards for advising and service.
He has effectively served on over fifty (50) boards, including industry associations and non-profits.  He is passionate about causes relative to education, youth, diversity, people with disabilities and families in crisis.
Daryl holds a Bachelor's of Science in Business Administration from the University of Missouri in Columbia MO and a Master's in Business Administration from Washington University in St. Louis MO.  He has completed executive education programs at Cornell University in Ithaca NY and Stanford University in Palo Alto CA.
Elizabeth (Libby) A. Stevenson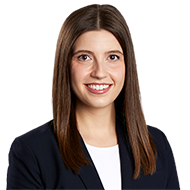 Elizabeth (Libby) A. Stevenson represents and counsels employers in a variety of labor and employment matters arising under state and federal law. Libby has a wide range of experience representing the interests of employers before state and federal courts and administrative agencies. Libby also provides counseling to employers on policies and procedures, as well as general compliance matters arising under various federal, state, and local laws.
Prior to joining Littler, Libby was an employment law associate at a full service law firm in Omaha, Nebraska, where she gained valuable experience advising and representing employers in employment matters.
During law school, Libby was the editor in chief of the Nebraska Law Review and served as a judicial extern for the Hon. L. Steven Grasz of the U.S. Court of Appeals for the Eighth Circuit.
Professional and Community Affiliations
• Member, Nebraska State Bar Association, 2020-present
• Member, Omaha Bar Association, 2020-present
Recognition
• Order of the Coif
• Phi Beta Kappa, University of Nebraska Lincoln
• Mortar Board National Senior Honor Society, University of Nebraska Lincoln
Terri Sweeten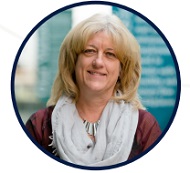 Terri Sweeten is a Field Services Manager at Missouri Employers Mutual. She is responsible for conducting on-site incident investigations, holding educational presentations that enhance attendees' knowledge about the world of worker's compensation, and conducting one-on-one meetings with MEM policyholders. Sweeten shares policies and procedures that assist policyholders in controlling their work comp claims and lowering their premium costs.
Sweeten joined MEM during its foundation in 1995. She has previously held the roles of Regional Claims Manager and Loss Prevention Consultant. She has prior experience with the Central Accident Reporting Office and Missouri Highway Patrol and Highway Department. Sweeten has dedicated her career to expanding her knowledge of Missouri worker's compensation. She is a regular presenter at the Missouri Division of Workers Compensation, SafeCon, and Dig-Rite annual conferences.
Sweeten has extensive claims technical knowledge, effective communication skills, a background in workplace safety, and extraordinary customer service abilities. She is an excellent choice to lead your next successful seminar or speaking event.
Carol Throckmorton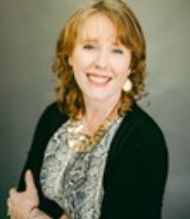 Teaching people to achieve their goals through:
Increased understanding of themselves
Enhanced understanding of others
Application of communication strategies & tools
Carol was first introduced to personality and behavior assessments 40 years ago. Throughout the years she has taken many different assessments that were spot on and consistent. 
Then Carol was introduced to DISC while managing a dental practice. Learning the DISC system resulted in improved staff relationships and enhanced patient acceptance of treatment plans. This occurred as the group began to understand their own style of communication and how to speak someone else's language.
Over the years Carol has taught behavior and communication strategies to business owners, parents, Sunday School teachers, individuals, and couples who have wanted a better understanding of themselves and how they are perceived by others. The results have been life changing in achieving better relationships and self-acceptance.
​Carol is also an instructor and subject matter specialist for the Workforce Development Program with Ozarks Technical College in Springfield, MO.
John Throckmorton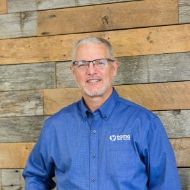 Senior Trainer Consultant
Tomo Drug Testing
John Throckmorton is a Senior Trainer Consultant with Tomo Drug Testing. He has been with Tomo since December 2000, serving as a collection technician, field manager, breath alcohol and drug collection trainer, operations manager and account executive.  Often referred to as "JT", John has assisted businesses with the development and implementation of substance misuse testing programs as well as program reviews for compliance with State and Federal regulations. As a Senior Training Consultant, John annually conducts over 100 educational training seminars and webinars. John is a graduate of Baptist Bible College where he met Carol, his wife of 43 years. They have two grown children and three grandchildren. John has been involved in public speaking for over 45 years.
Carolyn B. Thompson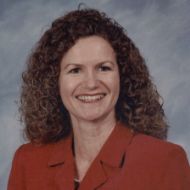 President
Training Systems, Inc.
Carolyn B. Thompson is President of , a customized performance improvement and HR consulting company dedicated to helping small and medium sized organizations enhance their ability to recruit, inspire and retain quality employees and improve performance
through training. also provides training design and delivery services to training companies, the training departments of large companies and trade &. professional associations. Carolyn is responsible for marketing and helping clients determine the best methods for achieving their performance needs.
She's also thrilled to do lots of keynotes and her style is highly interactive, including many hands-on learning methods no matter how huge the group! Carolyn has facilitated sessions throughout the country for trade/professional associations and small, medium and large companies, both for profit and non-profit. Over the past fifteen years she has worked with tens of thousands of people from students to entry level staff to managers at all levels.
Jessica Tietjen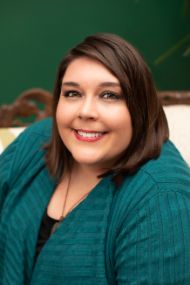 Jessica Tietjen, J.D., formerly a corporate executive operations leader (of HR, IT, OM, CS, Legal), is a speaker, lawyer, certified mBIT and Gallup Strengths Coach, author, podcast host, business/HR consultant, and founder of Evolving to Exceptional. Jessica created award-winning performance and leadership programs, authored three books, and developed two performance apps. She partners closely with businesses to improve their talent strategies and practices. Jessica's programs integrate neuroscience-based techniques to ensure lasting performance transformations are the result. They also address the whole person by applying the same effective performance framework to a person's roles at work and home.
Rhonda Travers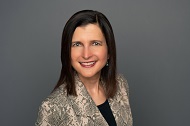 Rhonda Travers is a business-oriented leader recognized for making a positive impact, building teams and talent, and driving results.  As Founder & President of Travers Training & Consulting, she helps businesses and nonprofits overcome employee turnover and manager fatigue by creating a productive and engaged workplace. Rhonda leverages her 30 years of corporate leadership and compliance experience to share her unique approach to training and process improvement through People Advisory Services, Training Workshops, Leadership Development, and Speaking Engagements.
Rhonda is also committed to making a difference through positive community development. She has fulfilled  volunteer leadership roles over 17 years including the St. Louis Chapter of the Institute of Internal Auditors (IIA) Board of Governors, Girl Scouts of Eastern Missouri Women's Leadership Network Steering Committee, American Club Association (ACA) Chesterfield Business Club, Little Black Book – Women in Business, and the American Cancer Society Relay For Life Event Leadership Team.
After earning a Bachelor of Science in Accounting from Millikin University, Rhonda completed the Certified Internal Auditor (CIA), Certified Public Accountant (CPA), as well as Master Practitioner and Certified Trainer of Neuro-Linguistic Programming (NLP) certifications.
Joe Wientge
Joe Wientge is a Shareholder with the Littler Mendelson law firm, which combines all the benefits of the largest employment law firm in the world with the partnership of a personal attorney-client relationship.  Joe has over fifteen years of experience in employment law and takes pride in being able to provide his clients with practical and cost-effective advice, whether on routine daily issues, administrative hearings, litigation, and everything in between.  Joe works collaboratively with his public entity clients to tailor solutions to their individual issues.  Employers need partners who understand the many challenges faced in an ever-changing legal landscape.  Joe is proud to be such a partner.
Mark Woodward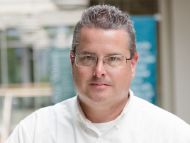 Senior Safety & Risk Services Trainer
Missouri Employers Mutual

Mark Woodward is the Senior Safety & Risk Services Trainer at Missouri Employers Mutual. He is responsible for conducting MEM employee and policyholder training, including customized training for associations, safety conferences and business groups.
Throughout his career, Woodward has instructed tens of thousands of Missouri employees through more than 3,000 safety and risk management classes. He has presented on a national scale, including the American Association of State Compensation Insurance Funds, National Safety Council's Congress & Expo, Public Risk Management Association Conference, American Society of Safety Engineers and National Common Ground Alliance.
Woodward is a certified safety consultant through the State of Missouri and a National Safety Council CPR, First Aid and AED trainer, defensive driving instructor and OSHA Outreach Trainer for courses including: OSHA 10 and OSHA 30 in Construction. He is also President of the Missouri Chapter of the Common Ground Alliance.
Woodward has a bachelor's in Safety Management from the University of Central Missouri and a master's in Education from William Woods University.
He is certified through both the University of Missouri and Association for Talent Development. Woodward is a long-time active volunteer in Missouri Ore and ambulance districts as a certified firefighter and emergency medical technician.