David Woods Bartley
Keynote – 7:45-8:45 AM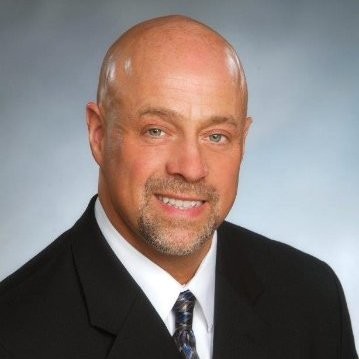 Keynote Description
Like most people, David Woods Bartley has seen his fair share of successes and setbacks; from directing a nationally recognized nonprofit to battling a life-threatening mental illness. But over the last seven years, David has successfully navigated from the isolation of mental "hellness" to the inclusive space of mental wellness.
Currently, David is a member of the National Alliance on Mental Illness, the International Association for Youth Mental Health, the National Storytelling Network's Healing Story Alliance, and Active Minds.
David holds certifications in Mental Health First Aid for Adults and Youth, SafeTALK (Suicide Awareness for Everyone), and is a national trainer for the groundbreaking suicide prevention technique known as QPR (Question, Persuade and Refer).
David has been invited to speak before a wide range of domestic and international audiences, giving keynote speeches and leading workshops on a variety of aspects of mental health, including suicide awareness and prevention, the power of connection to create hope, and the use of language as a tool for healing.
In addition to giving a TEDx talk in the fall of 2018, David has been invited to present to organizations such as the United States Food and Drug Administration, the Army Corps of Engineers, Novartis, Takeda Pharmaceuticals, Lyft, Sutter Health, Vision Service Plan, the University of Connecticut, the California Northstate School of Medicine, UC Davis, Sacramento State, William Jessup University, along with various faith denominations, law enforcement agencies and community organizations at the local, state and national level.
David's goal for each speech and workshop is the same: to shed light on the issue of mental illness, teach people how to leverage curiosity to overcome our fears and use connection to create hope.
The Honorable Judge Scott J. Beattie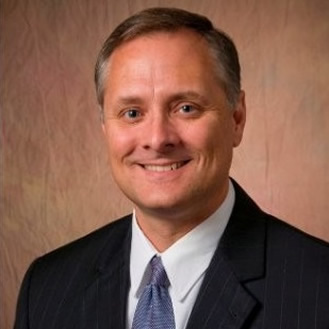 Judge Scott J. Beattie was appointed to the bench in 2018 by Governor Kim Reynolds. He received his bachelor's degree from Cedarville College in 1989 and his law degree with honors from Drake University in 1992. Before taking the bench, Judge Beattie served on active duty with the United States Navy Judge Advocate General's Corps, as an Assistant City Attorney for the City of Des Moines, and as a partner with the law firm of Peddicord Wharton LLP. While with Peddicord Wharton, Judge Beattie practiced in the areas of civil and employment litigation. Judge Beattie is a member of the Iowa State Bar Association, the Polk County Bar Association, and the Iowa Academy of Trial Lawyers. He is married and has three sons.
Scott Burgmeyer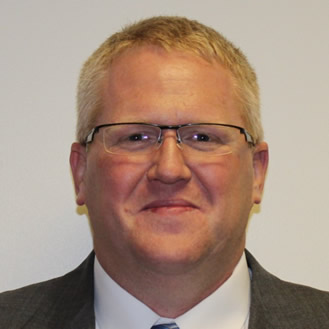 I am Executive Director of the Iowa Recognition for Performance Excellence, and founder of Creative Solutions Group.
I have spent the last 25 years working and consulting in manufacturing, technology, education and health care industries.  In my professional career I have been in roles such as QA Manager, CI Manager, Organizational Development, Human Resources, SVP Quality & Improvement, and Chief Improvement Officer.
My goal is to use customer centric focus and facilitation techniques to optimize performance of the individual, department, leaders, and organization.  My passion is working with people to aid them in reaching their full potential
More details can be viewed at: www.linkedin.com/in/burgy
Heather Brown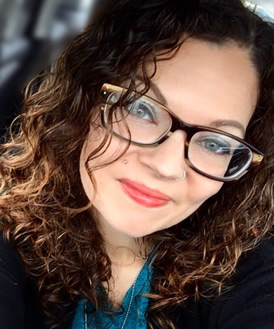 Heather is a compassionate leader with a heart for the underdog. Serving as the Program Compliance Manager for the Central Workforce Development Board, she oversees the partnership with the Missouri Department of Corrections in assisting justice-involved individuals with pre-employment services and intensive career counseling prior to, during, and post transition into Missouri's workforce. Heather enjoys spending time with her two kiddos and cuddling up next to the fireplace with a good book in the wintertime.
Emily Cantwell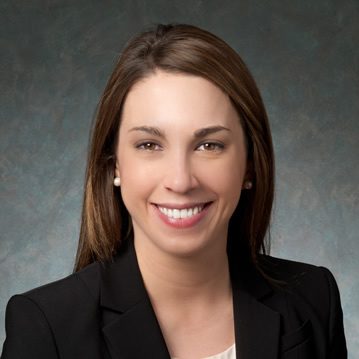 Emily Cantwell is a litigation attorney whose practice focuses on business litigation, specifically in the areas of commercial, banking and real estate litigation, loan enforcement, employment, title disputes, and mechanic's liens.
Business Litigation. In her representation of businesses, Emily handles all aspects of civil, commercial and real estate litigation matters. This includes all aspects of the case, from inception, to fact gathering, to completion. Her representation of her clients is founded on the ideas of superior service and the best possible results.    
Financial Institutions. Emily represents financial institutions, protecting and enforcing their rights through litigation of breach of contract actions, asset protection and other matters involving real estate and loan collateral.
Labor & Employment Law. Through her practice, Emily assists entities in navigating the employment law process, from the administrative level up to and including litigation. She serves as counsel in the defense of discrimination, harassment, retaliation, wage and hour and other employment lawsuits, mediations and arbitrations. Additionally, she advises employers on daily human resources matters, including labor relations, non-compete issues and helps to conduct investigations of employee complaints.
Prior to her joining Lathrop Gage, Emily served as a congressional intern in the U.S. House of Representatives, as a communications intern for a non-profit organization, and as both a teaching assistant and faculty fellow at Saint Louis University and its School of Law, respectively.
Gail Carlock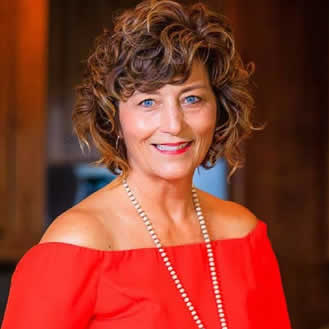 Gail is a Future focused, hope based, energy engager! She now guides clients-including Wells Fargo, St. Jude Medical, Abbott, American Heart Association, Missouri Vein Associates, and the Community Foundation of the Lake in shortening the sales leadership gap. Heart Work Inspires focuses on capturing the Hearts of individuals and teams, while holding them accountable!
Hope and encouragement are still key players in the market. If individuals don't know Why they want to help others take action, then they can not lead them through how to take action. Gail helps remove obstacles and barriers to personal and professional success. Shortening the sales leadership gap builds sales performance, competency and situational knowledge. In her executive coaching, leadership consulting, and keynote presentations, Gail calls you to be Transformational! Gail can help your team have transparent conversations to drive results and impact lives. Let's maximize your impact!
Tom Chibnall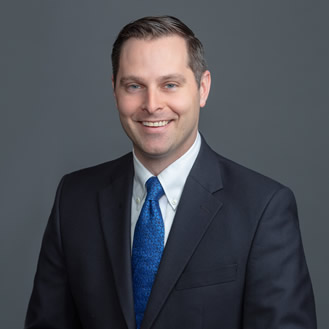 Thomas R. Chibnall is an associate in the St. Louis, Missouri, office of Ogletree Deakins. He represents and counsels clients of all sizes in a variety of employment related matters before both state and federal courts, as well as administrative agencies, including the Missouri Department of Labor, the Equal Employment Opportunity Commission (EEOC), the Missouri Commission on Human Rights (MCHR), the Occupational Safety and Health Agency (OSHA), and the National Labor Relations Board (NLRB). Tom is experienced in the phases of discovery, trial preparation, and negotiation of settlements. Tom handles matters involving discrimination. retaliation. whistleblowing, and many other employment-related matters.
Tom represents clients in a variety of employment litigation matters, including claims arising under Title VII, disability claims under Title ill, and claims arising under state law employment statutes. Tom also represents and assists clients in investigations, complains, and appeals addressing environmental and work safety conditions under federal and state Occupational Safety and Health Acts and regulations. Also experienced in traditional labor matters, Tom has represented clients in labor arbitrations, union organizing campaigns, and has provided union avoidance and traditional labor relations training for clients. Tom also has experience in counseling and representing clients in the business immigration needs such as Specialty Occupation (H-1B) visas and Permanent Resident statutes (Green Cards) for employees of corporate clients.
Prior to joining Ogletree Deakins, Tom was an associate at a national labor and employment firm. During law school, Tom clerked for a Fortune 500 manufacturing company in St. Louis, participating in the Mergers and Acquisitions department, as well as the company's real estate, environmental and immigration departments. He also served as a judicial extern to the Hon. Gary M. Gaertner, Jr. of the Missouri Court of Appeals, Eastern District, and as an intern in the Office of the General Counsel of Saint Louis University.
Sarah Davidson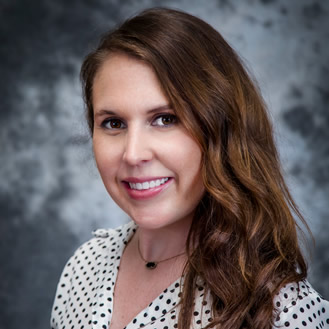 Sarah Davidson is the Director of Human Resources at Roeslein & Associates, an international engineering, manufacturing, and construction firm with 8 entities and over 650 employees, since joining them in 2013 they have tripled in size and have no plans to slow down.  Prior to Roeslein, Sarah served in HR and Safety leadership positions with manufacturing, logistics, and environmental companies.  She holds her PHR, SHRM-CP, and is currently working towards her California credential with SHRM.
Rex Fennessey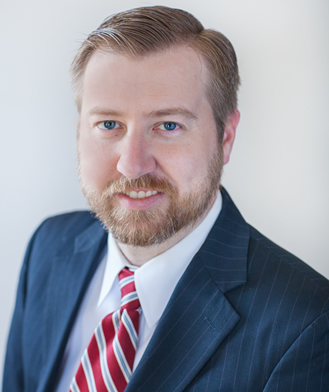 Rex P. Fennessey represents the interests of employers in all areas of labor and employment law. Prior to joining McMahon Berger, Mr. Fennessey served for six years as an Assistant Attorney General for the State of Missouri, where he defended the interests of the State, its agencies, and its elected and appointed officials in civil rights, employment discrimination, education law, and professional licensing matters.
His current practice includes all facets of employment law, including employment discrimination cases under Title VII, the Age Discrimination in Employment Act, the Americans with Disabilities Act, the Family Medical Leave Act, and the Missouri and Illinois Human Rights Acts.  Mr. Fennessey also routinely represents both public and private employers in cases brought under the Fair Labor Standards Act, and state wage and hour laws; such as the Missouri Minimum Wage Law, the Illinois Minimum Wage Law, and Illinois Wage Payment and Collection Act.  Mr. Fennessey is recognized in the field of wage and hour litigation and has extensive experience representing employers in complex class action lawsuits.
Mr. Fennessey litigates before administrative agencies, Missouri and Illinois circuit courts, the Missouri Court of Appeals for the Eastern and Western District, the Missouri Supreme Court, both United States District Courts in Missouri, the U.S. District Court for the Southern District of Illinois, the U.S. District Court for the Southern Division of Texas, and the United States Court of Appeals for the Eighth Circuit.
Mr. Fennessey further represents employers in U.S. Department of Labor investigations and audits, and represents management before the National Labor Relations Board in representation matters and unfair labor practice charges.
Mr. Fennessey is a sought-after speaker for companies and organizations on a broad range of employment topics.  His many presentations include wage-and-hour compliance, how employers can systematically handle complicated ADA, FMLA and Workers' Compensation leave issues, garnishments, and other constantly developing federal and state labor laws.
Mr. Fennessey is recognized for his experience guiding new and existing non-profit organizations on a broad range of issues, and regularly assists these clients in obtaining 501(c) exemption recognition before the Internal Revenue Service.
Kent Friend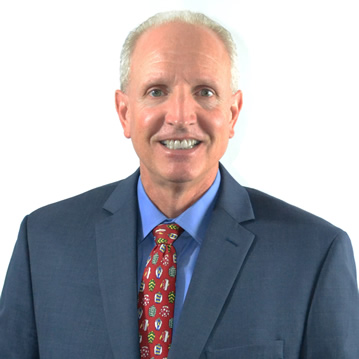 Kent joined Bukaty Companies with 30 years of experience building, running and consulting for companies ranging from small to Fortune 500. He understands what it takes to design an employee benefits program that is attractive to both employers and employees. With all his talents in the finance and operations world, Kent works diligently to provide solutions across the nation the many services Bukaty Companies can assist companies and executives with — Group Health Insurance, Commercial P&C, HIPAA compliance, COBRA administration and payroll, to mention a few.  By keeping the client's needs as the driver, Kent implements a strategy that allows his clients to stay focused on what they do best.  His new clients have been averaging over a $1,600 per year savings per employee… and they now have better benefits.
Kent graduated from the University of Missouri – Columbia, with a combined degree in Marketing/ Management/ Public Relations.  
Burton Garland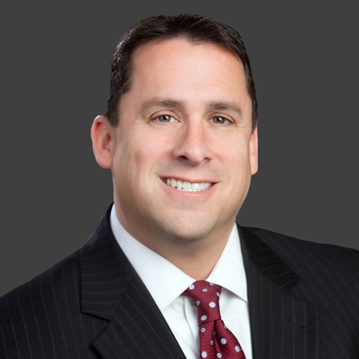 Mr. Garland practices all facets of labor and employment law. Mr. Garland's labor law practice includes union avoidance counseling and campaigns, elections, objections to elections, R-Case strategy and litigation, collective bargaining, strikes and injunctions, arbitration, and unfair labor practice charges before the National Labor Relations Board.
Mr. Garland's employment practice includes litigating employment discrimination matters under Title VII, the Americans with Disabilities Act, the Age Discrimination in Employment Act, the Family and Medical Leave Act, Fair Labor Standards Act, the Federal False Claims Act, and the various state counterparts to these federal laws. Mr. Garland has extensive experience litigating high stakes matters in the context of motions seeking temporary restraining orders and other injunctive relief matters involving restrictive covenants (non-compete, non-solicit and confidentiality agreements); misappropriation of trade secrets; retaliation; tortious interference; unfair competition; and related claims. In addition to representing clients in federal and state court and before federal and state agencies, Mr. Garland's practice includes advising clients on employment-related matters and drafting personnel policies, employment contracts, severance agreements, and employee handbooks. Mr. Garland also has significant experience in wage and hour class action defense and in FINRA arbitrations. Mr. Garland has appeared in federal and state courts and agencies throughout the country and is permanently admitted to practice law both in Missouri and Illinois.
Jordan Hudspith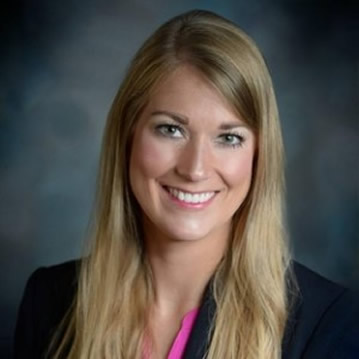 Jordan grew up in Tampa, Florida. She graduated from the University of Central Florida with a Bachelor's of Science degree in Legal Studies. Jordan then earned her Juris Doctor degree at Cumberland School of Law, Samford University in Birmingham, Alabama in 2016. While in law school, Jordan was a Cordell Hull Teaching Fellow and was a member of the Judge James Edwin Horton Inn of Court.
Prior to joining VBM, Jordan practiced insurance defense for a wide variety of clients in Alabama handling workers' compensation, medical malpractice, and other insurance defense matters and later contract management and contract negotiations as in house counsel for a  Missouri engineering contracting company.
In her free time, Jordan enjoys traveling, baking, and spending time with friends and family. Jordan is also an active member of Trinity Lutheran Church.
Jordan is a member of the Missouri Bar Association and is admitted to practice in Missouri and Alabama courts.
Janet L. Kottman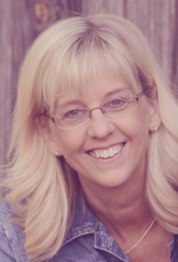 Janet L. Kottman, Senior Institutional Relationship Manager at Ascensus Government Savings promotes 529 plans throughout the country.  She is also responsible for promoting Missouri's 529 Education program through employer, educational and community group channels.  Janet works closely with state program administrators, human resource and payroll professionals, as well as school, community and trade association event organizers.  Through these relationships she conducts seminars to educate families about the benefits of Missouri's 529 Education plan throughout the Western half of Missouri. 
Prior to joining Ascensus in 2007, Janet was a Financial Management Professional with over 20 years' experience in the investment industry and holds the Series 24 FINRA Securities Principal, Series 7, and Series 63 licenses.  Janet has worked with clients over the past 20 years and helped these clients successfully invest millions of dollars in a range of investment products.
Ascensus Government Savings is dedicated to helping families save for future education.  Ascensus College Savings administers the 529 Education program for the state of Missouri.  MOST-Missouri's 529 Education Plan offers an easy and affordable way to start your education savings program.
Cathy Martin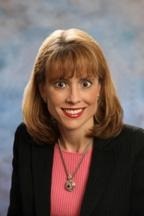 Ms. Martin is a shareholder at and president of the firm of Newman, Comley & Ruth, P.C. in Jefferson City, Missouri. She is past Chair of the Missouri Bar's Labor and Employment Law Committee and is a past contributing author for the Missouri Bar's Employment Discrimination CLE Deskbook. Ms. Martin concentrates her practice in the areas of employment law, corporate law and general civil practice. She has represented employers in federal and state court and before numerous federal and state agencies in discrimination, retaliation and other employment matters. She also serves as a resource and general counsel for many employers related to everyday employment issues that affect their businesses. Ms. Martin graduated summa cum laude from Truman University in Kirksville, Missouri, receiving a B.A. in business administration and a B.A. in journalism. In 1996, she received her J.D. degree from the University of Missouri School of Law. Prior to entering private practice, she was an assistant attorney general in the litigation division of the Missouri State Attorney General's Office. Ms. Martin has given seminars on employment law issues for the Missouri Bar, the Cole County Bar Association, Associated Industries of Missouri, Missouri Ag Industries Council, Inc., the Council on Education in Management, the Jefferson City Chamber of Commerce and for many clients through the state. Ms. Martin also has been recognized by Super Lawyers magazine as a rising star attorney in employment law in Missouri and as a super lawyer in employment law in Missouri.
Ray McCarty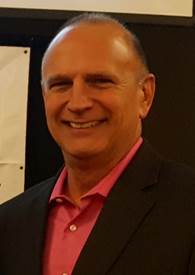 Ray McCarty has served as president and CEO of Associated Industries of Missouri (AIM) since 2008.  He also serves as the executive director of the Taxpayers Research Institute of Missouri, the tax division of AIM.
McCarty previously served various employers of Missouri and trade associations as a governmental relations consultant and in various posts in the Missouri Department of Revenue ranging from revenue agent to legislative liaison. He has worked with the Missouri legislature since 1988.
McCarty works for the benefit of AIM members, drawing upon his wealth of experience in government and working with the business community, the public and the media.
In addition to his duties at AIM, Ray is a member of the National Public Affairs Steering Committee and the Tax & Budget Policy Committee of the National Association of Manufacturers, member of the Institute for Professionals in Taxation, member of the Advisory Board for the Small Business Development Centers, member of the Midwest Manufacturers Association, former member of the Board of Directors of the Clay County Economic Development Council and previously chaired the Missouri Business Alliance, a group that worked to increase employment opportunities for persons with disabilities.
Associated Industries of Missouri was founded in 1919 and is the oldest general trade association in Missouri.  Associated Industries serves as "The Voice of Missouri Business"®, representing employers in the Missouri legislature, courts, and general public.
Jennifer Nelson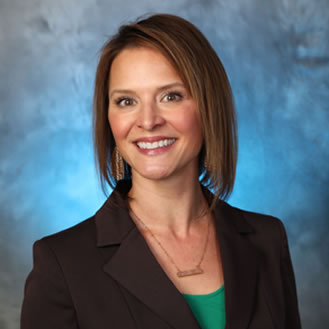 Since joining U.S. Citizenship and Immigration Services in 2011, Ms. Nelson has conducted over 500 Form I-9 and E-Verify presentations to local, regional, and nationwide audiences including elected officials, immigration attorneys, human resources staff, large and small business owners and payroll professionals. At Verification she also serves as a subject matter expert for the development of public outreach resources including videos, digital marketing, and engagement collateral for use by all outreach staff nationwide. 
Prior to joining the Verification Division, Jenny managed a $25 million loan portfolio and resolved a variety of complex land management concerns as well as guaranteed loan and grant issues at the U.S. Department of Agriculture. 
Chad Reis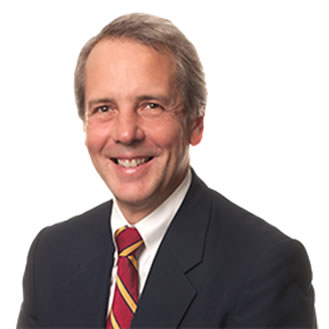 Charles (Chad) E. Reis, IV is a skilled trial lawyer and focuses his practice on employment law, representing clients in employment matters before juries in state and federal courts, and administrative agencies. Chad helps businesses solve employment 2 law problems, and advises employers on leave, wage and hour, discrimination and harassment, and retaliation matters, as well as handbooks and employee policies.
Claudia Tran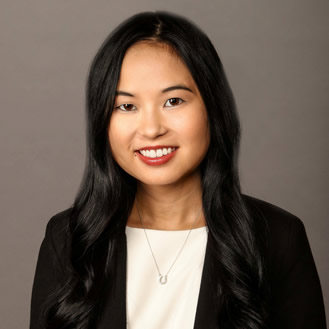 Claudia Tran is an associate in the Kansas City office of Ogletree Deakins. Claudia was raised in Overland Park, Kansas, and attended the University of Missouri, where she obtained an undergraduate degree in psychology. She attended Notre Dame Law School in South Bend, Indiana, where she s served as the student bar association's alumni chair for two years, as well as the production and online editor for the Journal of Legislation and the director of public relations for the sports, communication, and entertainment law forum.
While in law school, Claudia also externed in the compliance office of Notre Dame Athletics and the athletics department at the University of North Carolina. After law school. she returned to Kansas City, where she worked for a full service regional law firm as a general litigation associate practicing in insurance defense, civil and business litigation, workers' compensation and employment law.
Claudia is admitted to practice in Missouri, Kansas, and the U.S. District Court, District of Kansas.
Mike Waggett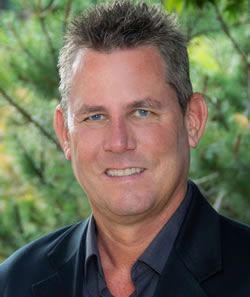 Mike was a decorated fighter pilot in the USAF before retiring as a Colonel in 2009. In his last assignment, he was the Commander of the IG Brown Training & Education Center in Maryville, TN. He joined the MSW team in 2009.
His leadership experience in both small and large organizations allows him to bring a skill set to bear in developing and maintaining great relationships with our clients, as well as leading and inspiring our incredible team.
Mike holds 3 Master's degrees, believe it or not!
Mike leads the business development efforts for the company, and is also the human resources director. He is also heavily involved in the Lake of the Ozarks community. He is currently on the Board of Directors for the Convention and Visitors Bureau, working on efforts to promote tourism and economic development in the lake area.
Mike is the recipient of multiple leadership and Lake of the Ozarks community awards.
If you ask Mike, he'll tell you how he recently got his face on the side of the American Made Heroes Limited Edition Evan Williams bourbon bottle!
Sandy Waggett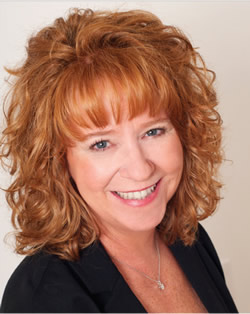 Sandy has a passion for small businesses and since 1999 has worked to positively impact small businesses in a big way. With 20+ years in the business, she's seen a lot and is definitely an ally you want on your business team when it comes to all things web and Internet marketing.
She holds a Master's Degree in Instructional Technology. Prior to starting MSW Interactive, she was a Senior Engineer for BAE Systems/Lockheed Martin developing computer and web-based training applications for the USAF and Space Command.
She is the current President of the Board of Directors for the Lake Area Chamber of Commerce, led the effort to develop and launch the Lake Area Business Academy, sits on the board of directors for Big Brothers Big Sisters, and is the recipient of multiple leadership, business, and marketing awards.
Sandy is a member of Leader Exchange Council (LXCouncil), which is a group of business owners and leaders that meets monthly to share and exchange ideas and best practices in all aspects of business strategy, marketing, and operations.
This year she celebrates the 20-year anniversary of MSW Interactive Designs and is most of proud of the MSW company culture of excellence, teamwork, and giving back.
Dogs, golf, and wine … these are Sandy's loves.
(though not necessarily in that order all the time)!
Gary Wilbers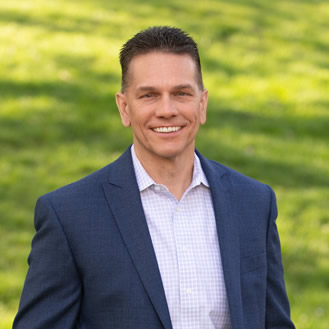 Gary Wilbers has been a successful entrepreneur his entire life. He now uses the knowledge he's gained through his experiences to help individuals & organizations ascend to their peak through coaching, training & speaking. He is also the author of three books, Positive Culture Wins, 21 Ways to Attract, Retain & Engage Millennials and The High Achiever Leadership Formula.
Gary is involved in his community and gives his time and resources to several organizations. His passion is working with Special Olympics Missouri. He currently serves as Chair of the Special Olympics Missouri Board of Directors and also served as the Capital Campaign Chair for the Training for Life Campus fund drive which funded the building of a state-of-the-art facility for Missouri athletes. One of his greatest joys is playing unified golf with Keith Lueckenhoff, a SOMO athlete.
Gary and his wife Dana have three children, Chris, Adam and Elle, and reside in Wardsville, MO.
Randy Wilinski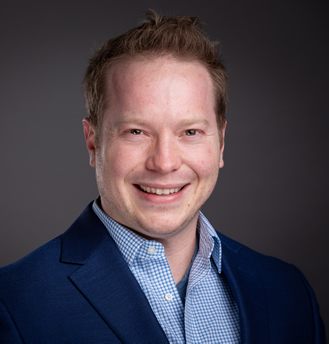 Randy Wilinski is a coach, speaker, and trainer.  He works with organizations that want to grow their emerging leaders and help young professionals reach their potential in addition to his expertise in customer service training.  As a coach, he works one-on-one with millennials who want to move up within their organization and increase their impact.  As a result of his work, people gain clarity regarding their career, develop extreme focus, find meaning in their work and live their passion.  For more about Randy, check out his website at www.randywilinski.com
Randy Woehl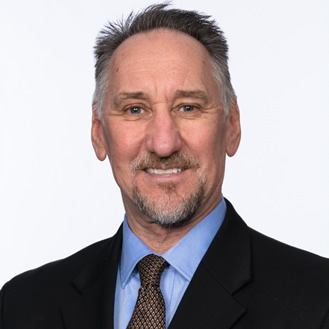 Randy joined Bukaty Companies in January 2018 with 20-plus years of Human Resource Management experience in Fortune 500 and 100 companies. He has developed and facilitated numerous Management and Leadership training courses, designed Human Resource departments, designed and implemented benefits, salary and performance management programs, compliance programs and full-cycle recruiting. He has a high level of expertise in the areas of employee relations, management training compliance and performance management.
He holds a Bachelor's Degree in Psychology and a Master's Degree in Administration and is certified as an SPHR (Senior Professional Human Resource Manager) and SHRM-SCP (Society for Human Resource Management—Senior Certified Professional). He currently serves on the Board of Directors for the Kansas City Chapter of SHRM. He is a tenured adjunct Graduate and Undergraduate college instructor at Avila University, University of St. Mary (MBA program) and Webster University; designing and teaching courses in Human Resource Management, Strategic HR, Leadership, Business Management, Team Dynamics and Employee and Labor Relations.
Mark Woodward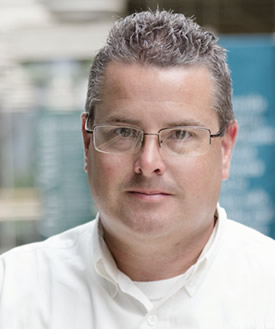 Mark is responsible for conducting MEM employee and policyholder training, including customized training for associations, safety conferences and business groups. Throughout his career, Mark has instructed tens of thousands of Missouri workers at more than 3,000 safety and risk management classes. Mark has presented on a national scale at events such as the American Association of State Compensation Insurance Funds, National Safety Council's Congress & Expo, Public Risk Management Association Conference, American Society of Safety Engineers and National Common Ground Alliance.
Mark is a certified safety consultant through the State of Missouri and is a National Safety Council CPR, First Aid and AED trainer, Defensive Driving instructor and OSHA Outreach Trainer capable for the OSHA 10 and OSHA 30 in Construction. He is also President of the Missouri Chapter of the Common Ground Alliance.
Mark has a bachelor's in Safety Management from the University of Central Missouri and a master's in Education from William Woods University. He is a certified through both the University of Missouri and Association for Talent Development. For the past 24 years, Mark remains an active volunteer in Missouri fire and ambulance service as a certified firefighter and emergency medical technician.
Jennifer Znosko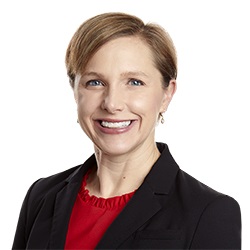 Jennifer C. Znosko is an experienced employment attorney whose practice extends to numerous areas of litigation and employment counseling. As a seasoned attorney and former human resources professional, Jen brings a unique and valuable perspective to any employment or personnel challenge faced by her clients.