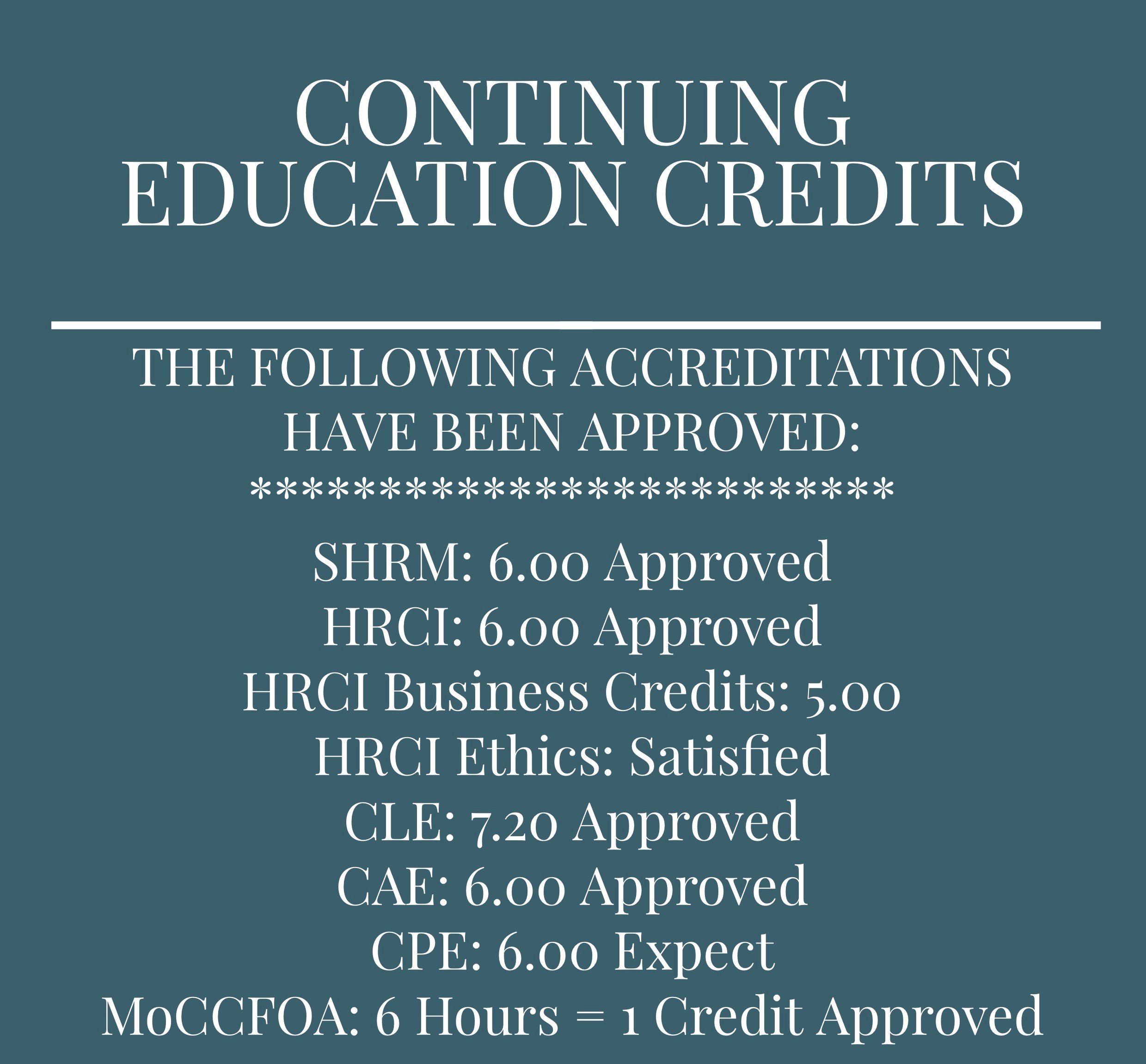 KEYNOTE PRESENTATION – 2021 and Beyond: Benefits of Successfully Navigating Change in a Fast-Paced Workplace
Scott Lesnick
Intended Audience: Private Sector / Public Sector
MORE INFO
In this popular and customized presentation, we'll discuss how we can better work through the many facets of change, including:
Demonstrate a greater ability to successfully lead through and navigate a culture of change.
Recognize the challenges of staff as they transition to a more remote work environment (as public health and business needs dictate)
Develop a stronger-agile vision to stay productive, engage as a leader and develop stronger relationships at all levels
Discover 3 Key factors that allow individuals to stress less, grow engagement and produce even during challenging times
Engage change management skills, better communication skills and a stronger, more flexible staff/team
Learn to grow, mentor and lead even during times of significant change.
The world has changed professionally and personally. Not since 9-11 have we been challenged to change how we live, work and socialize. None of us are the same now that a pandemic has shown us a new normal. Families are uncertain, hopeful and worried about their jobs. To retain your talent and connect with WV children and families, you must understand the effect change has on staff this has on staff or risk losing them. Addressing concerns openly will increase retention, grow productivity, lower stress and health issues, as well strengthen communications.
We understand that change is a constant and it's our job as leaders to assist staff who are struggling, give them the tools and let them know they're not alone. From workplace innovation and remote technology to increasing connections, collaboration and a focused and strong culture.
Change comes in many forms. Sometimes, it's organizational change- health concerns. Or, it may be uncertainty in your industry, more disruption, more competition. And, it can be the people side; how to cope. Fear and anxiety, new management new staff and new roles can be an opportunity for growth. Plus, an opportunity for additional learning and possible advancement too.
If those we work with can successfully navigate the intricacies change, we'll continue to grow, increase our productivity and have a distinct advantage in advancing the business services we provide. It's a leader's responsibility to help their team navigate change with the least amount of drama, tension and fear. This presentation will give you the tools needed to lead staff and teams though change, grow communications and create a strong workplace culture.
Intended Audience: Private Sector / Public Sector
---
Motivational Speaker
National Speakers Association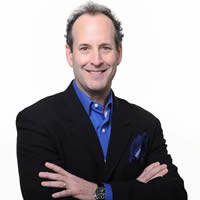 Scott Lesnick is a high content international keynote speaker who is motivational, instructional and educational in style and tone. He presents powerful keynotes and interactive breakout sessions, webinars and is a consultant and author. Also, Scott earned his CSP- Certified Speaking Professional from the National Speakers Association. Only 12% of speakers world-wide have this designation! Scott is also a Certified Virtual Presenter.
In addition, Scott spent 24 award-winning sales and management years at Shaw Industries a Berkshire Hathaway Fortune 500 company.
Scott served as the Dean of the Academy for Professional Speakers in 2016-17. He is a graduate of The University of Miami, Florida.
Scott recently presented at TEDx. And, he's run the equivalent of 2X around the planet. That's 50k!
His memoir, "Kidjacked – A Father's Story" and his book Lifejacked: Life Lessons on Leadership were published to critical acclaim.
Scott's motivational, educational and inspirational presentations center around topics including: sales growth and leadership, HR, generational and cultural inclusion excellence in leadership, project and change management excellence, healthcare professional development and increasing productivity. Plus, maximizing performance, maximizing operational performance and excellence and managing change through great leadership.
How To Balance Premiums With Benefits
Kent Friend
Intended Audience: Private Sector / Public Sector
MORE INFO
98% of employers offer health care coverage for their employees.  This session will explore the many facets of Insurance Plan Design, Deductibles, Coinsurance, Max out of Pocket expenses.
Learning Objectives:
Attendees will explore the different options available to employers.
How to make cost effective decisions that benefit both the employer and the employee.
Attendees will learn how to weigh the cost and options of the various policies available.
Intended Audience: Private Sector / Public Sector
---
National Strategic Benefit Consultant
Bukaty Companies

Kent joined Bukaty Companies with 30 years of experience building, running and consulting for companies ranging from small to Fortune 500. He understands what it takes to design an employee benefits program that is attractive to both employers and employees. With all his talents in the finance and operations world, Kent works diligently to provide solutions across the nation the many services Bukaty Companies can assist companies and executives with — Group Health Insurance, Commercial P&C, HIPAA compliance, COBRA administration and payroll, to mention a few.
Chump Change CAN Save Lives, Time and Money!
Mark Woodward
Intended Audience: Private Sector / Public Sector
MORE INFO
This presentation will include real life examples of how small investments into equipment and employees can prevent injuries and save everyone's time and money. Have you ever wished you would have spent $50 to save $5,000? Instructors will demonstrate how incidents and injuries can be reduced with written safety rules, policies, basic inspections, education and enforcement. Topics such as managing drug/alcohol exposures in the work force and the new workers compensation laws employers must know to protect their business and employees will be presented. Sample safety and workers compensation resources will be provided by the instructors.
Attendees will learn a two-part safety and injury management system that helps provide FOCUS for those responsible for safety and work comp in their organization.
Attendees will learn how incidents and injuries can be reduced with written safety rules, policies, basic inspections, education and enforcement.
Topics such as managing drug/alcohol exposures in the work force and the new workers compensation laws employers must know to protect their business and employees will be presented.
Sample safety and workers compensation resources will be discussed and provided.
Intended Audience: Private Sector / Public Sector
---
MEM Employee & PolicyholderTrainer
Missouri Employers Mutual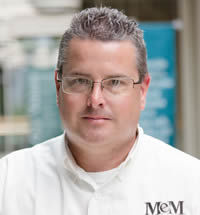 Mark is responsible for conducting MEM employee and policyholder training, including customized training for associations, safety conferences and business groups. Throughout his career, Mark has instructed tens of thousands of Missouri workers at more than 3,000 safety and risk management classes. Mark has presented on a national scale at events such as the American Association of State Compensation Insurance Funds, National Safety Council's Congress & Expo, Public Risk Management Association Conference, American Society of Safety Engineers and National Common Ground Alliance.
EEOC Tips and Tricks From An Insider
Sean Oliveira
Intended Audience: Private Sector / Public Sector
MORE INFO
Is the EEOC knocking at your door? Want to know whether it's safe to open it or not?  Come listen to a former 15 year EEOC investigator turned defense attorney give insider give a description of the EEOC administrative process and tips for handling an EEOC investigation. This talk will give you the tools you need to determine how the EEOC is disposed in any particular situation and how to help turn the narrative in your favor to create the best possible outcome.
Attendees will learn the basic EEOC administrative process.
Attendees will learn to spot clues in the administrative process regarding how the EEOC is disposed to a charge against them.
Attendees will learn strategies for approaching EEOC investigations.
Attendees will learn what the EEOC prioritizes in conciliation/settlement negotiations and how to use that to their advantage.
Intended Audience: Private Sector / Public Sector
---
Associate
Ogletree Deakins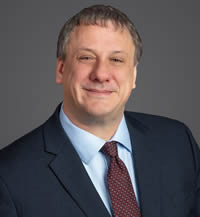 Sean Oliveira is an associate in the St. Louis office of Ogletree Deakins. He joins the firm with nearly fifteen years of experience as a federal investigator with the EEOC.  During his time as an investigator, he handled all aspects of the administrative process including systemic and class investigations and the negotiation of complex conciliations under every type of discrimination claim. That experience has given him expertise in practicing before state and federal agencies such as the Missouri Commission on Human Rights and the Equal Employment Opportunity Commission.
Aligning Talent with Strategy. What's Your Organization's Strategy
Scott Burgmeyer
Intended Audience: Private Sector / Public Sector
MORE INFO
Do you want to drive market penetration and increase market share? Are you interested in maximizing results? Do you want to improve innovation and bring new products and services to the market? Or are you focusing on employee engagement? Many organizations fail to achieve their objectives because they have yet to design and implement a program to not aligned their talent with their strategy.
In this workshop attendees will learn how to:
Design and implement a program to align talent with Organizational Strategy.
Reduce friction from misalignment
Simplify how to think through complex talent and strategy questions
Increase employee confidence and improve employee execution.
Learn how to maximize their strengths and minimize their weaknesses
Intended Audience: Private Sector / Public Sector
---
CEO
Creative Solutions Group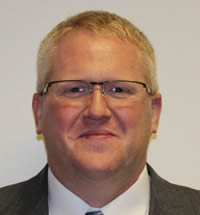 I am Executive Director of the Iowa Recognition for Performance Excellence, and founder of Creative Solutions Group.
I have spent the last 25 years working and consulting in manufacturing, technology, education and health care industries.  In my professional career I have been in roles such as QA Manager, CI Manager, Organizational Development, Human Resources, SVP Quality & Improvement, and Chief Improvement Officer.
Understanding Financial Statements
Ava Wooldridge
Intended Audience: Private Sector / Public Sector
MORE INFO
Would an improved working knowledge of financial statements benefit you? Does the fear of financial statements have you unsure of the decisions you are required to make? You are not alone. Everyday business professionals and managers are given financial data to analyze, interpret and use for decision making. And, every day, there are professionals who do not want to admit that they do not fully understand how to strategically analyze, read, and interpret the information.  As HR professionals we need to be able to, not only understand but analyze this information in order to earn our "seat at the table. 
Ask yourself these questions:
Have you been handed a financial statement to use in decision making, only to find yourself confused by how your work and your department can influence the numbers?
Do your eyes glaze over when you are given a financial statement that you are expected to analyze and understand?
Learning Objectives:
Understand the working dynamics of their Organizations Financial Documents.
Develop and interpret Financial Statements.
Understanding the financial impact your decisions have on the Organization will assist in strategically hiring and placing employees where they will have the most positive financial impact for your organization.
Intended Audience: Private Sector / Public Sector
---
Release The You, LLC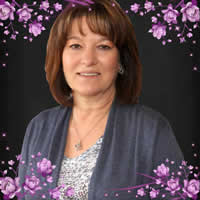 25+ Years as a District Sales Manager
30+ Year experienced manager of staff
30+ Years of hands-on experience with financial statements in an operational role
Bachelor of Science Degree in Education, with emphasis on Training and Development
Small Retail Business owner 9 years
Business Consultant with Franchisee owners, 7 years
Contracted Public Speaker/Trainer for varies business seminars
In The Weeds: Managing Marijuana at Work
Adam Doerr
Intended Audience: Private Sector / Public Sector
MORE INFO
Following voters' approval of Amendment 2 in 2018, and with medical marijuana sales booming in Missouri, employers must balance seemingly incompatible interests and rights, such as the medical rights of a patient against workplace safety obligations and the risk of litigation.
This thought-provoking and interactive presentation will guide business owners and HR professionals through the current patchwork of state and federal laws as they relate to marijuana use in the workplace, including insights and best practices learned from the most recent state and federal court rulings.
Attendees will learn how to:
Evaluate their company's obligations under state and federal law with respect to marijuana use in the workplace;
Develop, implement and enforce lawful drug-free workplace policies; and
Effectively investigate and document conduct involving the use of marijuana in the workplace.
Intended Audience: Private Sector / Public Sector
---
Attorney
Jackson Lewis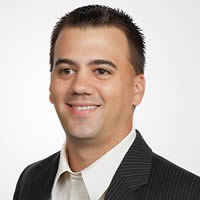 Adam C. Doerr is an Attorney in the St. Louis, Missouri, office of Jackson Lewis P.C., a nationwide law firm with more than 900 attorneys focused exclusively on representing and advising management with respect to legal matters in the workplace.
Adam's practice involves both litigation defense work and preventative practices.  Adam's litigation practice includes defending clients in charges, arbitrations, mediations, trials and appeals involving allegations of wrongful termination, discrimination, harassment, and retaliation under various federal and state civil rights laws. Adam's preventative practices work focuses on advising and training business owners and managers regarding legal rights, obligations and best practices for issue-avoidance and to mitigate overall exposure to legal liability.
Adam is also a frequent presenter and author on labor and employment law topics, including with respect to Missouri's medical marijuana law and the Illinois Cannabis Regulation and Tax Act.
Where Your Risks Exists: Drawing Your Map to a Strong Employment System
David Porter
Intended Audience: Private Sector / Public Sector
MORE INFO
Legal issues come at you from many directions in your business.  Trying to know and adapt to all these requirements is the thing of which headaches are made.  What if there was another approach?  In this session, you will learn how risk management addresses legal requirements while supporting a strong, sustainable employment system.
Learning Objectives for your attendees.
Learn how risk assessment works in the employment life cycle
Understand risk as a guidepost for building your employment system
Learn to embed risk management into your employment system to create a strong, sustainable program
Intended Audience: Private Sector / Public Sector
---
Attorney
Porter Law Firm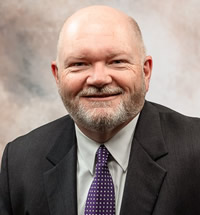 David Porter has been supporting businesses for over 30 years in private practice, as in-house counsel, and as a compliance officer.  David is first and foremost a businessman who understands that law is a part of business and does not run the business.  So, his advice is focused on achieving business objectives, not checking legal boxes.  In addition to his law practice, David has a coaching and training business focused on helping business leaders create sustainable compliance solutions and a consultancy for businesses that designs systems to ensure audit readiness.  David has authored two books with a third, Thought This Might Help Someone, coming out in early 2021.
David holds a bachelor's degree from William Jewell College and his law degree from the University of Notre Dame Law School. David and his wife, Lydia, have four grown children and live in Four Seasons, Missouri.  They enjoy the Lake's seasons and being part of activities around the Lake.
Stop Throwing Good Money at Bad Marketing – It's Time to Get Strategic
Mike Waggett & Sandy Waggett
Intended Audience: Private Sector / Public Sector
MORE INFO
Finding your seat at the table involves understanding the role of Marketing in your organization.  Until your organization or department has clearly defined your ideal customer, mastered a message that resonates, and created intentional "moments" that define your brand, you're throwing money away on your advertising.
In this session, we'll set all tactics aside (radio, print, web, etc.) and talk about what really matters for effective marketing.
Understanding the Strategic Marketing concepts of your company.
Who really is best your customer, how to make your business messaging resonate with that customer, and how to convert that customer into a brand advocate carrying a megaphone!
The average person ""sees"" more than 3000 marketing messages per day. Slapping another random one into the fray is throwing money out the window. Strategy first (and a well-focused one, at that) is what gets results.
Intended Audience: Private Sector / Public Sector
---
Owner
MSW Interactive Designs, LLC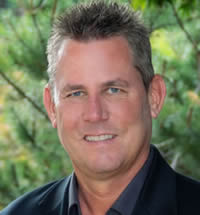 Mike was a decorated fighter pilot in the USAF before retiring as a Colonel in 2009. In his last assignment, he was the Commander often the IG Brown Training & Education Center in Maryville, TN. He joined the MSW team in 2009. His leadership experience in both small and large organizations allows him to bring a skill set to bear in developing and maintaining great relationships with our clients, as well as leading and inspiring our incredible team. Mike holds three Master's degrees, believe it or not! Mike leads the business development efforts for the company, and is also the human resources director. He is also heavily involved in the Lake of the Ozarks community. He is currently on the Board of Directors for the Convention and Visitors Bureau, working on efforts to promote tourism and economic development in the lake area.
---
Owner
MSW Interactive Designs, LLC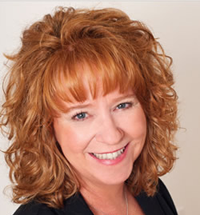 Sandy has a passion for small businesses and since 1999 has worked to positively impact small businesses in a big way. With 20+ years in the business, she's seen a lot and is definitely an ally you want on your business team when it comes to all things web and Internet marketing. She holds a Master's Degree in Instructional Technology. Prior to starting MSW Interactive, she was a Senior Engineer for BAE Systems/Lockheed Martin developing computer and web-based training applications for the USAF and Space Command. She is the current President of the Board of Directors for the Lake Area Chamber of Commerce, led the effort to develop and launch the Lake Area Business Academy, sits on the board of directors for Big Brothers Big Sisters, and is the recipient of multiple leadership, business, and marketing awards. Sandy is a member of Leader Exchange Council (LXCouncil), which is a group of business owners and leaders that meets monthly to share and exchange ideas and best practices in all aspects of business strategy, marketing, and operations.
How COVID-19 Altered the Workers' Compensation Landscape
Jordan Hudspith
Intended Audience: Private Sector / Public Sector
MORE INFO
The purpose of this presentation is to evaluate the COVID-19 pandemic and analyze changes to the Revised Missouri of Workers' Compensation statutes. The presentation will include analysis of Missouri emergency rule 8 CSR 50-5.005 along with discussion of the implications of this rule and its effect on Missouri Workers' Compensation claims. Further, the presentation will evaluate proper application of the emergency rule and examine potential expansion of the rule as COVID cases and numbers continue to increase.
Finally, the presentation will include discussion of recent COVID-19 workers' compensation claims and include practical tips for employers to protect themselves against COVID-19 workers' compensation claims.
Discuss recently filed COVID-19 Claims for Compensation and analyze whether such claims trigger Chapter 287 of the Revised Statutes of Missouri to determine whether such claims are compensable under Missouri Law
Evaluate whether employers are responsible for providing workers' compensation benefits in the event an employee has to quarantine due to exposure to COVID-19
Examine effective tips for employers to protect themselves against COVID-19 workers' compensation claims
Evaluate whether employers should mandate the COVID-19 vaccine for its employees.
Intended Audience: Private Sector / Public Sector
---
Attorney
Vessell Bridges & Murphy Law Firm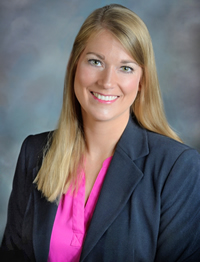 Jordan grew up in Tampa, Florida. She graduated from the University of Central Florida with a Bachelor's of Science degree in Legal Studies. Jordan then earned her Juris Doctor degree at Cumberland School of Law, Samford University in Birmingham, Alabama in 2016.
Prior to joining VBM, Jordan practiced insurance defense for a wide variety of clients in Alabama handling workers' compensation, medical malpractice, and other insurance defense matters and later contract management and contract negotiations as in house counsel for a Missouri engineering contracting company.
In her free time, Jordan enjoys traveling, baking, and spending time with friends and family. Jordan is also an active member of Trinity Lutheran Church.
Jordan is a member of the Missouri Bar Association and is admitted to practice in Missouri and Alabama courts.
Implicit Bias and IRCA Discrimination
Leyla McMullen and Ted McKnight
Intended Audience: Private Sector / Public Sector
MORE INFO
This interactive training was created to assist HR and legal teams in identifying and counteracting unconscious bias in the workplace. During this hour, we will discuss diversity dimensions, define and recognize unconscious bias, and discuss and acknowledge privilege and identifying and counteracting unconscious bias.
Defining discrimination and implicit bias.
Strategies for recognizing and addressing discrimination and implicit bias in the workplace.
Example strategies that anyone can use to tackle discrimination and implicit bias in the workplace.
Intended Audience: Private Sector / Public Sector
---
Business Immigration Attorney
Midvani Corporate Immigration Law Firm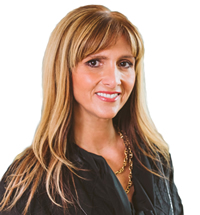 Leyla is a member of Hispanic Bar Association, Leyla practices business immigration law and holds a certificate in Diversity & Inclusion from Cornell University. She brings her unique perspective as a first-generation immigrant herself, in addition to years of experience assisting employers with onboarding and retaining diverse international personnel.
---
VP, Employee Healthcare Benefits
CBIZ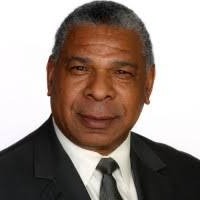 Guest Speaker and former NFL Kansas City Chiefs Running Back, "Touchdown Teddy" Ted McKnight, brings his expertise and experience to teach us about implicit bias and diversity and inclusion. McKnight has achieved a Certificate from Cornell on Diversity and Inclusion and spends his time researching and investigating this topic.
Political Expression in the Workplace
Chad Reis
Intended Audience: Private Sector / Public Sector
MORE INFO
More than ever, employees are expressing their opinions on social media, in the clothes they wear to work, and what they say to fellow employees at the workplace.   Employers need to be prepared to address employees' speech in the workplace on various political and social issues,  working conditions, and their employment.
In this session:
We will address what are permissible and impermissible words and actions of employees in the workplace, including more passive forms of expression, such as messaging on clothes and masks.
We will also discuss what employers may do about employees' postings on social media.
Finally, we will provide attendees with some guidance on developing policies covering workplace attire, political expression in the workplace, and social media.
Intended Audience: Private Sector / Public Sector
---
Shareholder
Littler P.C.
Charles (Chad) E. Reis, IV is a skilled trial lawyer and focuses his practice on employment law, representing clients in employment matters before juries in state and federal courts, and administrative agencies. Chad helps businesses solve employment 2 law problems, and advises employers on leave, wage and hour, discrimination and harassment, and retaliation matters, as well as handbooks and employee policies.
​
Legal Update: Let's Talk Employment Law!
Andrew Metcalf
Intended Audience: Private Sector / Public Sector
MORE INFO
As you know, legal compliance has always been a breeze for HR professionals. There are no gray areas. No curveballs. When potentially tough issues arise, a bright-line legal rule is always available to guide us.
If only that were true.
In this session we'll discuss the state of employment law in 2021.
We'll cover changes resulting from the new Presidential administration, and how best practices have developed as we approach the end of the first quarter of this century.
Attendees will leave the discussion with new approaches and ideas for compliance as we cover hot topics and what to expect in the coming months.
Intended Audience: Private Sector / Public Sector
---
Attorney
Ogletree Deakins Law Firm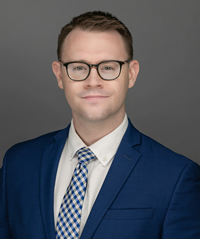 Andrew Metcalf is an employment lawyer. He defends business owners and managers in workplace litigation and consults with them about best practices. He is a frequent speaker to business groups.
Managing Organizational Climate and "That Year"
Daryl Smith
Intended Audience: Private Sector / Public Sector
MORE INFO
Research suggests a strong correlation between organizational culture and climate and the ability of organizations to implement evidence-based practices and to improve business outcomes. Businesses are often challenged with organizational change, which might stem from mergers and acquisitions, organic growth, new technology and innovations, or hyper-competition. Given the additional challenges of a pandemic, economic downturn, social unrest, and remote work, managing culture and climate becomes even more difficult.
Attendees will examine:
The differences between organizational culture and organizational climate
The challenges organizations face when leading the culture while managing the climate
The best practices for leveraging culture and climate to improve business results
Intended Audience: Private Sector / Public Sector
---
Professor
Trulaske College of Business at the University of Missouri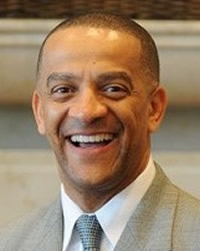 A recognized industry executive, Daryl Smith, has the unique ability to apply progressive organizational and talent management strategies that consistently create value.  He has a consistent track record of success in several industries, including manufacturing, sales and distribution, telecommunications and financial services.  His early career included fiscal and operational assignments.  He attributes these early experiences to helping shape his broad and comprehensive view of organizations.
With a reputation for creating award-winning workplaces, Daryl's work was instrumental in helping Cox Communications reduce employee turnover from over 50% to under 205.  Employee productivity and engagement also improved. With a passion for finding efficiencies and productivity gains.  Daryl has made significant contributions in the area of continuous process improvement.  He is skilled in leading and facilitating cost-savings strategies including lean manufacturing.  Six Sigma, systems thinking and TQM.
Today, Daryl serves on the faculty and staff at the Trulaske College of Business at the University of Missouri.  His areas of teaching include General Management, Human Resources, Diversity & Inclusion, Labor Relations and Collective Bargaining, and Leadership Development.  Daryl has received facility awards for teaching, advising and organizational development.
His past career assignments include:  SVP Global Human Resources at ESPN/ABC Media Networks, VP Human Resources & Training at ARAMARK/Galls and VP of Human Resources & Training at Cox Communications.
He has effectively served on over fifty (50) boards, including industry associations and non-profits.  He is the Board Vice-President for PET – Gift of Mobility in Columbia MO.  He is passionate about causes relative to education, youth diversity, people with disabilities and families in crisis.  He is also frequently on college campuses as a guest lecturer, executive-in-residence and student mentor.  Daryl was also honored to deliver the May 2010 commencement address at the University of Missouri, Trulaske College of Business.
Daryl holds a Bachelor's of Science in Business Administration from the University of Missouri in Columbia MO and a Master's in Business Administration from Washington University in St. Louis, MO. Daryl has also completed executive education programs at Cornell University in Ithaca, NY and Stanford University in Palo Alto CA.
Form I-9 and E-Verify: COVID-19 Temporary Policy Updates
Jennifer Nelson
Intended Audience: Private Sector / Public Sector
MORE INFO
Federal law requires that every employer in the U.S. must complete Form I-9, Employment Eligibility Verification. Form I-9 will help you verify your employee's identity and employment authorization, as required by law. E-Verify is the free and easy electronic extension to the Form I-9.  Due to the COVID-19 pandemic, several temporary policies were announced to accommodate unusual onboarding situations.  Join us to hear an update of those temporary policies as well as how employers can properly document this on their Form I-9 and E-Verify.
Updates to Form I-9 and E-Verify COVID-19 Temporary Policies
Proper Form I-9 Completion for COVID-19 Temporary Policies
Proper E-Verify case creation and resolution for COVID-19 Temporary Policies
Intended Audience: Private Sector / Public Sector
---
Agent
US Citizenship and Immigration Services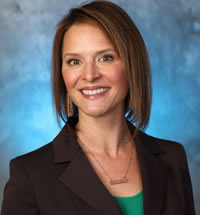 Since joining U.S. Citizenship and Immigration Services in 2011, Ms. Nelson has conducted over 500 Form I-9 and E-Verify presentations to local, regional, and nationwide audiences including elected officials, immigration attorneys, human resources staff, large and small business owners and payroll professionals. At Verification she also serves as a subject matter expert for the development of public outreach resources including videos, digital marketing, and engagement collateral for use by all outreach staff nationwide.
Ethical issues & Best Practices For Workplace Investigations
Jennifer Znosko
Intended Audience: Private Sector / Public Sector
MORE INFO
The #MeToo movement and continued rise in corporate wrongdoing claims has highlighted the importance of conducting prompt, thorough and ethical investigations of workplace misconduct. This program will work through the planning, execution, and concluding stages of an investigation, the challenges presented by each, and the best practices for conducting lawful investigations while keeping the ethics of the investigation in mind.
An understanding that planning an investigation is just as important as conducting it – ethical investigation guidelines, protocols, or best practices can be effective tools for investigators.
The implications of human resources' and in-house counsel's roles (or lack thereof) in the investigative process.   
The ways in which to properly and effectively document various phases of an investigation, which is critical because investigation-related documents are frequently key exhibits during employment litigation.
Techniques for conducting effective witness interviews.
The importance of post-investigation documentation and communicating the results of the investigation.
All while regarding for proper attention to the numerous ethical issues confronting the investigator in the workplace.
Intended Audience: Private Sector / Public Sector
---
Attorney
Littler P.C.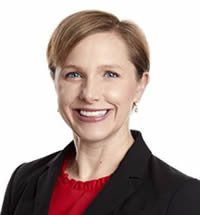 Jennifer C. Znosko is an experienced employment attorney whose practice extends to numerous areas of litigation and employment counseling. As a seasoned attorney and former human resources professional, Jen brings a unique and valuable perspective to any employment or personnel challenge faced by her clients.