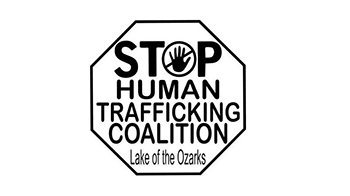 Lake of the Ozarks Stop Human Trafficking Coalition (LOSHTC) is a non-profit organization that provides education and awareness to the public through monthly meetings.  Human trafficking is the exploitation of another person that involves the use of force, fraud, or coercion to obtain some type of labor or commercial sex act. Human trafficking victims can be any age, race, gender identity, sex, ethnicity, nationality or socioeconomic status. There is no single 'face' of a trafficker. The predators are also targeting "grooming" children/adults online through social media apps, gaming platforms, etc.  In a recent survey taken at the lake, students grades 6-12 had these experiences while being online: cyberbullied, viewed pornography, met a stranger, and have received and/or sent nude photos. Please help us to stop this horrible exploitation of our children and adults.  Speakers are available to present to local groups.
Through meetings each month for the community, we have provided speakers, including survivors, to educate us about human trafficking. We have held events to help hotel/motel personnel, law enforcement and health professionals recognize the signs of trafficking, and we have spoken to numerous local organizations. We have met with young people to teach them how to protect themselves and their friends. We also help trafficking victims when called.  We make sure they have a safe place to stay and get them whatever they need to succeed.
We always welcome volunteers to help with spreading news about the indicators of human trafficking at the lake and surrounding areas. Please contact a Board Member via email (stoptraffickinglakeozarks@gmail.com) or phone (84-HELP-8411)if interested, or attend one of our monthly meetings – information on Facebook.
LOSHTC is a 501(c)3 non-profit organization registered in the State of Missouri.  All donations are tax deductible as allowed by law EIN: 81-3664537. Donations can be mailed to:
LOSHTC
Box 703
Camdenton, MO 65079
The donations are used to help victims/survivors with clothing, housing, transportation, etc. and also help to pay for our designated hot line.
What to do if you suspect Human Trafficking:
Do not attempt to confront a suspect trafficker or alert a victim to your suspicions. Call 911 or local authorities is someone is in immediate danger.
Homeland Security: 1-866-347-2423 Tip Line
National Human Trafficking Hotline 1-888-3730-7888
Lake of the Ozarks 84-HELP-8411